LOUISVILLE, Ky. (WDRB) -- There could now be restrictions on when you can set off fireworks in New Albany.
The city council passed an ordinance 5-4 Thursday night that would only allow fireworks from June 29 to July 11 from 5 p.m. to 11:30 p.m.
Those hours change for July 4, when people can shoot off fireworks from 10 a.m. to 12:01 a.m. on July 5. 
The only other time would be on New Year's, from Dec. 31 at 10 a.m. to Jan. 1 at 1 a.m.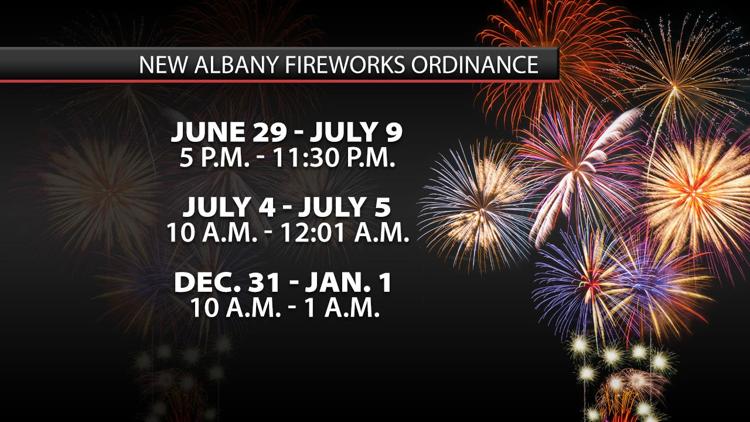 A first violation would cost someone $150, $300 for the second and $500 for a third violation.
New Albany Mayor Jeff Gahan still has to sign off on the bill for it to take effect.
Related:
Copyright 2019 WDRB Media. All Rights Reserved.