LOUISVILLE, Ky. (WDRB) -- The University of Louisville is beefing up its campus security with a fleet of Card Cruisers, which are available to safely transport students and staff across campus once the sun goes down.
University of Louisville Police Chief Gary Lewis said the department is rolling out the new initiative to add another layer of safety options and convenience for those on campus.
"We are really a city within a city," Lewis said. "We have 22,000 undergrad students. It's important to be mindful that when you're centrally located in a city, there are criminal elements that are potentially hazardous."
So Lewis encourages all students to pay attention, travel in numbers, avoid burying your face in a cellphone and use the new option of calling for a safe and free ride in a Card Cruiser.
"It's good especially after hours, when, often times, students are not traveling in numbers," he said. "They need to get from one place to another safely."
From dusk until dawn, students and staff on campus can call 852-6111. That phone call will be routed through campus police dispatch to the security officer available. The vehicle will be marked and have flashing orange security lights on top, and the security officer will be in uniform. There will be five cruisers operating on each shift. If all of those are tied up, Lewis said a campus police officer will then take the call in a marked police cruiser.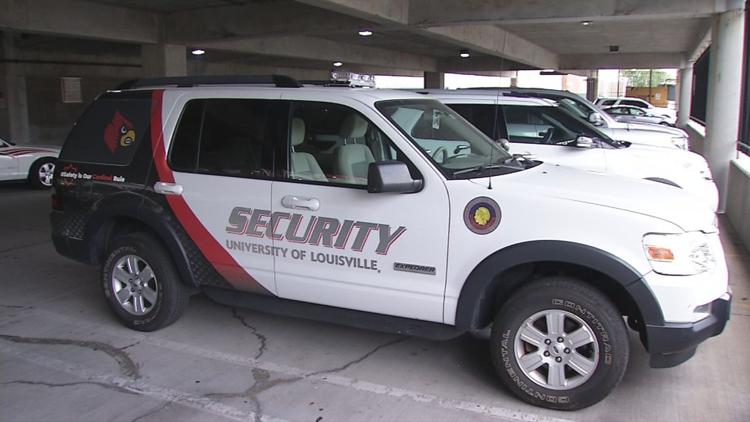 "I think it's important to have that level of engagement and to let them know that they're going to be safe," he said.
ULPD attempted to offer free rides in the past through a private company, but Lewis said it didn't quite work out as he'd hoped. So instead, the university just took the responsibility upon itself.
The department is offering the Card Cruiser initiative for anyone on campus and for students off campus at nearby apartment complexes.
"Where we are responsible for providing law enforcement services, that would encompass the area that we would provide those services," Lewis said.
Lewis said if a student lives somewhere that is technically not within the U of L borders, the ULPD has a relationship with the Louisville Metro Police Department and can help find a solution.
The university redistributed some funds and the Student Government Association pitched in to cover the cost of marking the existing security cars with the new logos. The security officers and equipment were already budgeted for. But Lewis said there is a plan to buy two new cruisers to add to the fleet soon.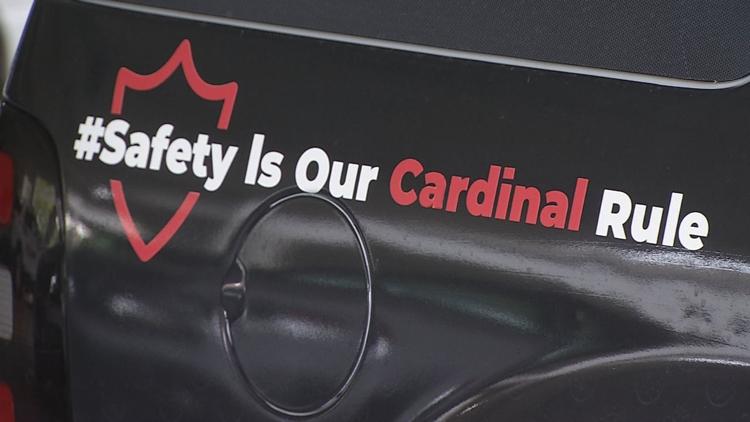 ULPD has 30 security officers and 50 police officers across its three campuses.
Copyright 2019 WDRB Media. All Rights Reserved.