LOUISVILLE, Ky. (WDRB) -- The number of new COVID-19 infections and related deaths in Kentucky continue to remain near record highs.
The state reported 696 new cases Wednesday, including 136 in Jefferson County. Through the first four days of the week, the state has recorded 2,224 new cases, up 176 from last week — though down 201 cases from the week before that.
In a news conference Wednesday afternoon, Gov. Andy Beshear pushed back against a recent recommendation by the Centers for Disease Control and Prevention that some people who have been exposed to the virus but don't show symptoms may not need to get tested.
Beshear called that guidance "inexplicable" and "reckless."
"It doesn't make any sense," he said.
People who have been exposed to the virus should want to know whether they are infected, he said.
The state and nation need to do more testing — not less, the governor said.
"When you test and there's a positive, you've not created a case — you've discovered a case," Beshear said. "And the only way to prevent spread is to discover cases, contact trace and quarantine. And if we don't do that … we don't win against the virus."
The new CDC guidance says those exposed should listen to healthcare providers as well as state and local health officials if they suggest to get tested.
"As your state health official I am saying the disease is more active in Kentucky," Kentucky Health Commissioner Dr. Steven Stack said. "And I would encourage you if you have a high-risk exposure to still get tested."
The governor and Stack also said they worried about shortages of some testing supplies. The state has requested some supplies from the federal government, but Beshear said he could not get any help.
"It's a real concern and right now, we don't see it getting any better," he said.
Beshear also said he worried about the politicization of every decision being made during the worst pandemic in 100 years.
"It is incredibly disappointing that … in the major battle of our lifetime against a virus that doesn't give a darn about whether we're a Democrat … (or) Republican, everything seems to get political. And people get angry about doing something (such as wearing a mask) that we know could help save lives."
"It's a virus. It doesn't care about political affiliation," Beshear said. "Decisions made aren't liberal or conservative on it. They're just either right or wrong, and they all come with a different death toll."
The governor also said that seven more people have died from the virus in Kentucky, including two men Jefferson County: An 89-year-old and a 50-year-old.
The state has reported 30 deaths since Saturday, down two from the same period during last week, which produced a record number of deaths.
Beshear said the state's positivity rate, or the share of tests that come back positive, has fallen to 4.64%, which is among the lowest the state has seen in the last four weeks. While that was good news, the governor said he expected the share to rise again in the next couple of days above 5%. That's the threshold above which health experts do not recommend that mitigation measures be relaxed.
Beshear said that he had no plans to relax some measures, including raising restaurant and bar capacity above 50% of maximum.
Indiana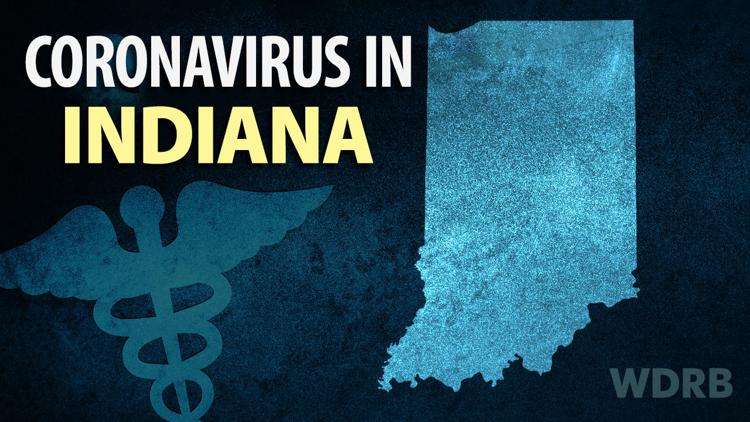 Health officials in Indiana reported 971 new cases of COVID-19 on Wednesday, bringing the state's total confirmed infections to at least 89,359 since March. 
As of Wednesday, the Indiana's seven-day positivity rate, or the share of COVID-19 tests that come back positive, is 5.2%, according to the Indiana State Department of Health (ISDH). The state's total positivity rate is currently 6.8%. 
ISDH said 18 more people who tested positive for the coronavirus have died, bringing the total number of deaths related to the respiratory disease in the state to 3,041.
"Deaths are reported based on when data are received by ISDH and occurred over multiple days," the health department said in a news release. 
As of Sunday, more than 37% of intensive care unit beds and nearly 83% of ventilators are available across the state.
To date, more than 1.3 million tests have been reported to ISDH.
In southern Indiana, Clark County has 1,644 confirmed cases, and Floyd County has 1,022, according to ISDH. 
To find testing locations, visit www.coronavirus.in.gov and click on the COVID-19 testing information tab. More than 200 locations are available around the state.
Copyright 2020 WDRB Media. All Rights Reserved.