LOUISVILLE, Ky. (WDRB) — The viaduct where a Louisville cab driver drowned in 2018 finally has new lighting.
Crews spent four weeks at the viaduct on West Oak Street, between 13th and 15th streets, installing new LED lights and removing the old lighting equipment. Louisville Metro Council President David James allocated more than $25,000 for the new lights at the viaduct in his district. 
"Safety is the No. 1 responsibility of government," James told WDRB News in early February. 
The call for increased lighting began in September 2018, when cab driver Abdinasir Siyat, 40, drowned in the viaduct after driving his car into flood waters. 
Because the area was so dark, neighborhood leaders said Siyat likely didn't know what he was driving into. A photo from an earlier WDRB News report shows how dark the viaduct was without the new lighting.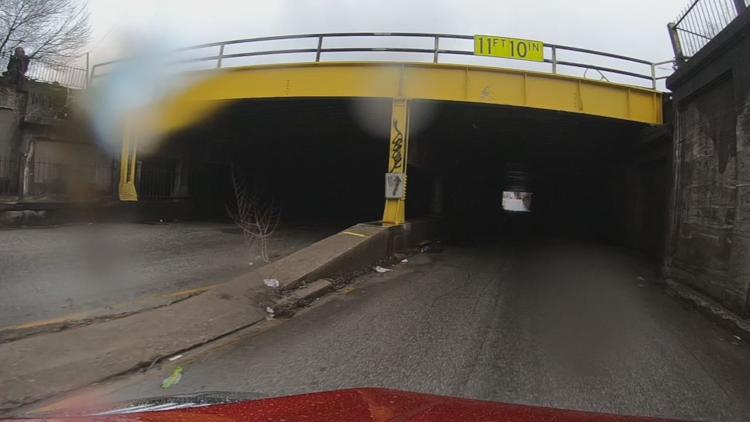 "It's better late than never," said Carol Clark, with the California Neighborhood Leadership Council, in early February. "So yes, we're ecstatic about it."
Related Stories:
Copyright 2020 WDRB Media. All Rights Reserved.