LOUISVILLE, Ky. (WDRB) — A new tennis court at Tyler Park was recently vandalized with anti-police graffiti. 
The graffiti said "KILL COPS," according to Shawn Reilly, the vice president of the Tyler Park Neighborhood Association, who found the vandalism Friday. The vandalism has been partially covered since being discovered, and Metro Parks will pay to have the court fixed, Reilly said. 
"It was done with a large paint brush and a bucket of paint it looks like," Reilly said. "So I guess somebody put some thought and process into it instead of just a quick can of spray paint."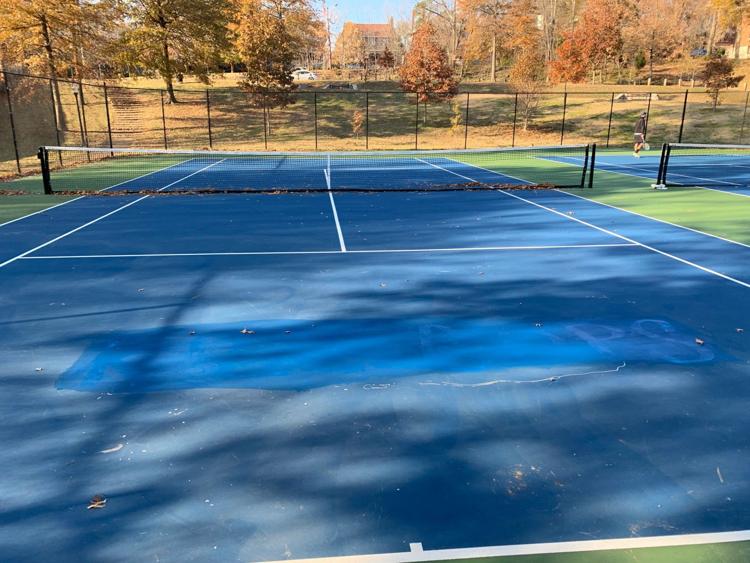 The graffiti is a bit more visible in an earlier photograph, which was posted to the Tyler Park Neighborhood Association's Facebook page on Friday afternoon. 
"The new tennis courts were graffitied," the post said. "If you have any info or camera footage please contact LMPD. Metro Parks has partially covered it but they will probably need a new top coat which could be expensive." 
The Tyler Park area has been vandalized with graffiti four times in the past month, including "MAGA," or "Make America Great Again," spray painted on the sidewalk and "Bong hits 4 Jesus" painted on the park's stone wall.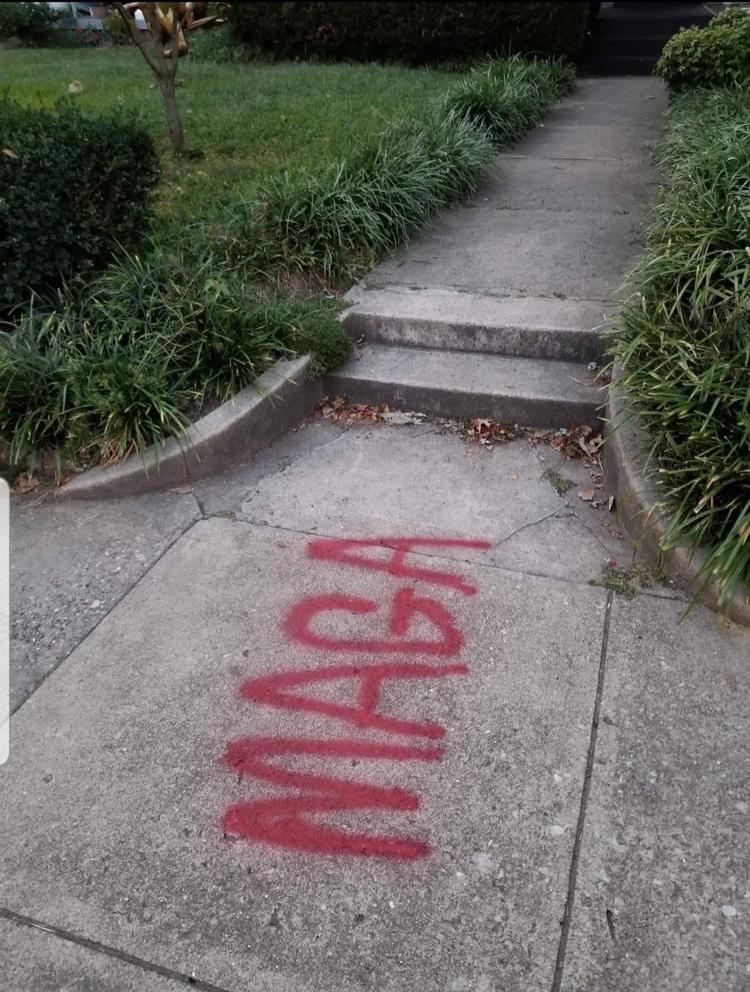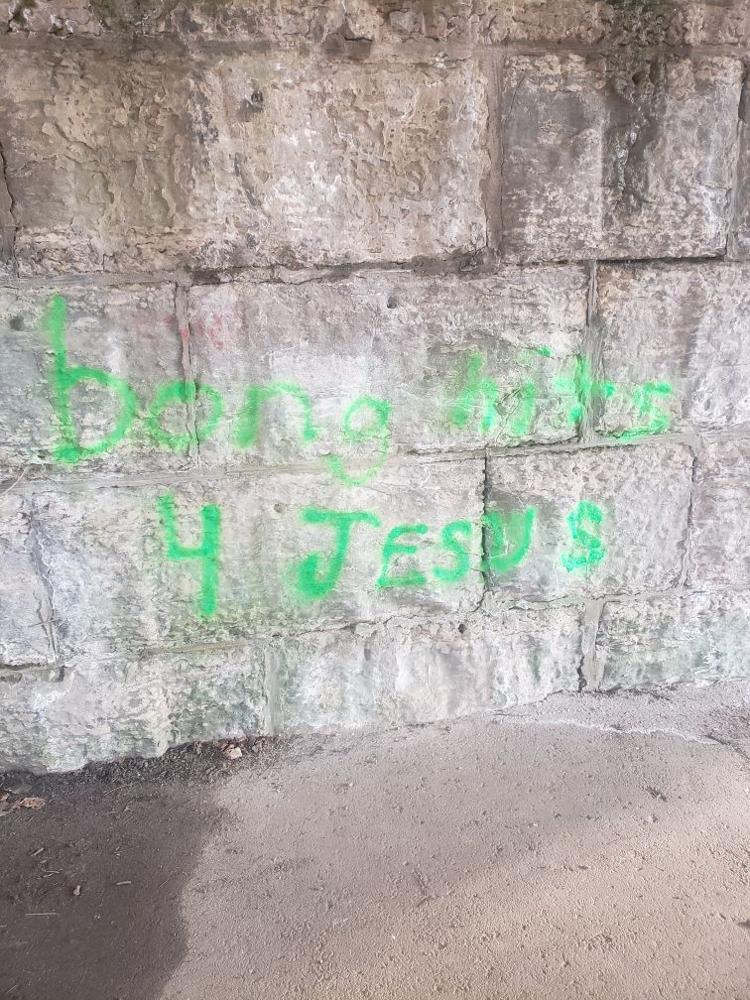 The tennis courts, which were completed in June and cost $90,000, were just one part of a $1.1 million renovation at the park, located at 1501 Castlewood Ave., with help from the city and the Olmsted Parks Conservancy. The renovations suffered delays, however, due to theft and higher-than-expected contract bids. 
Similar anti-police graffiti popped up on a Cannons Lane overpass overlooking Interstate 64 in September. 
Related stories: 
Copyright 2019 WDRB News. All rights reserved.