LOUISVILLE, Ky. (WDRB) -- More information has been revealed in the case involving a Hillview police detective and the chief of the Pioneer Village Police Department accused of wrongdoing.
According to court documents and body camera footage obtained by WDRB News, Hillview Police were answering a call at a Bullitt County gas station in October 2017 when they stumbled upon another case: a woman accused of shoplifting sodas from a 5-Star. 
Police say a woman stole fountain drinks by pouring the soda into an empty 2-liter bottle she had in her purse. 
The value of the soda was about $3. 
Body camera video shows an officer officer saying, "She's gonna pay for them or she's going to go to jail."
The officers first ask the woman's friends to pay the $3 or she'll go to jail, but her friends say they don't have money and leave her at the gas station.
That's when the woman asked to make a phone call. But it's whom she asks to call that caught investigators' attention. She gave them the number of Pioneer Village Police Chief DJ Reynolds. Then, she had second thoughts:
Officer:
"How come you don't want us to call the first number?"
Woman:
"Because we had things happen that is not good, kind of scared to call him."
Officer:
"Like what?"
Woman:
"Things with sex."
When the officer reaches Reynolds, Reynolds asks if the officer will pay for the soda. But the officer says he left his wallet at home.
In the body camera video, the officer says Reynolds agreed to take money for the sodas to the gas station. In police interviews, the woman and Reynolds say they've never had sex. Reynolds tells investigators he has helped the woman, but there was never sex.   
Police body camera video also shows an officer going to Reynolds' house asking for that same woman, telling Reynolds she may be a suspect in another store shoplifting case. In the video, Reynolds says he let her take a bath/shower at the house, but she wasn't there now and left to get picked up by friends.
However, another woman who had lived with Reynolds is now accusing him of rape. 
A letter from KSP Post 4 asks its Drug Enforcement Special Investigations unit to take the case for investigation into "possible charges of Rape 1st degree against Chief Reynolds." Reynolds denies the accusation and says it's based on a break-up.
Police are also investigating whether Hillview Detective John Nissen arranged for that woman to leave the area to avoid talking to police. Instead, Nissen admits in interviews that he rented a hotel room for the alleged rape victim and had sex with her.
WDRB News obtained the text messages later sent between Nissen and the alleged rape victim. He asks her if she's still on the move and "I don't want to know where you are for safety reasons. Stay away from Louisville and get rest."  KSP also outlines in the letter, that the alleged rape victim has an active Jefferson county warrant from June of last year and that Reynolds and Nissen failed to arrest her.
Records show the arrest warrant is for failing to microchip, vaccinate and quarantine animals. 
The Hillview Police Chief says warrants are not a primary concern when dealing with a potential rape victim.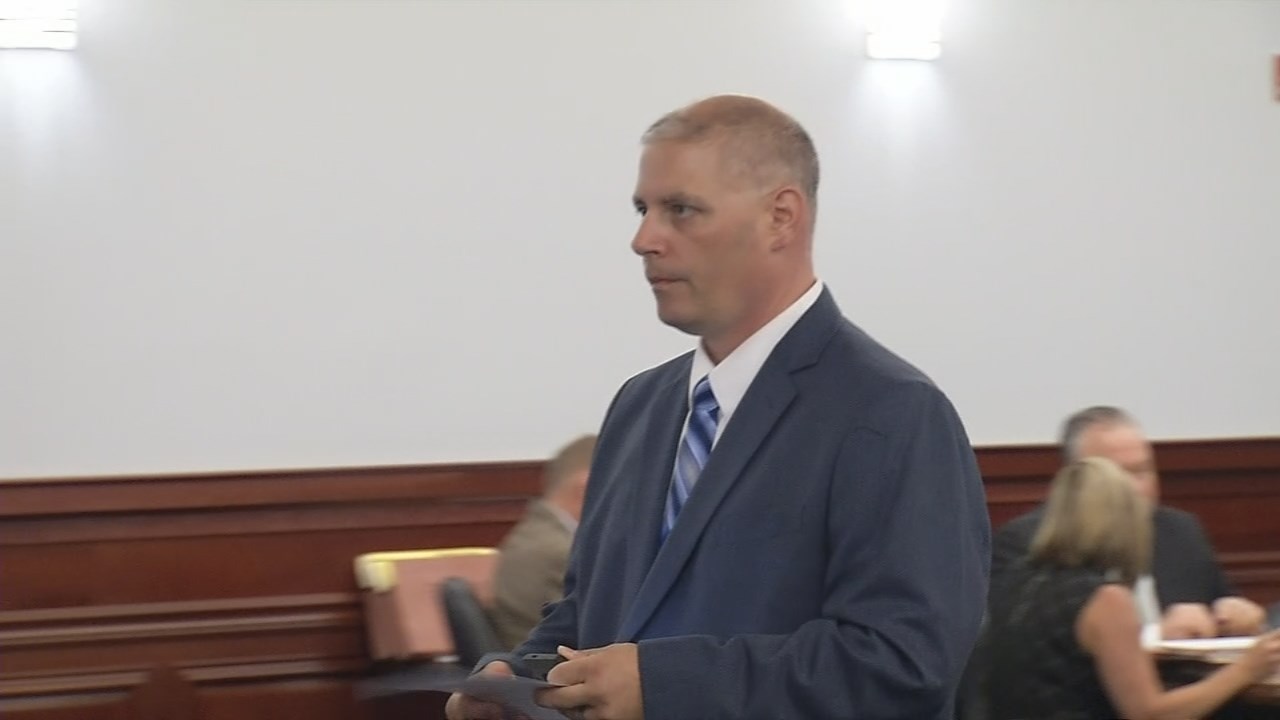 Related Stories:
Copyright 2018 WDRB Media. All rights reserved.