NEW WASHINGTON, Ind. (WDRB) -- An Indiana Marine who survived a deadly suicide bomb attack in Afghanistan is back home.
When Lance Cpl. Zachary Ferree returned to New Washington on Wednesday afternoon to find the streets lined with members of the community, American flags, yellow ribbons and a large welcome-home banner.
It was a day people in New Washington have been looking forward to for a long time.
"I organized the yellow ribbons a couple of weeks ago," said Sandra Schurr, a teacher at New Washington High School.
Schurr and others welcomed home Ferree, her former student.
"I haven't seen him since he graduated," Schurr said. "That was probably the last time I saw him."
This week, volunteers put up more yellow ribbons, American flags and welcome home signs.
"The beautification committee just popped up, like, two days ago and said, We're going to welcome him!'" Schurr said. "And I'm like, 'OK, let's do it!'"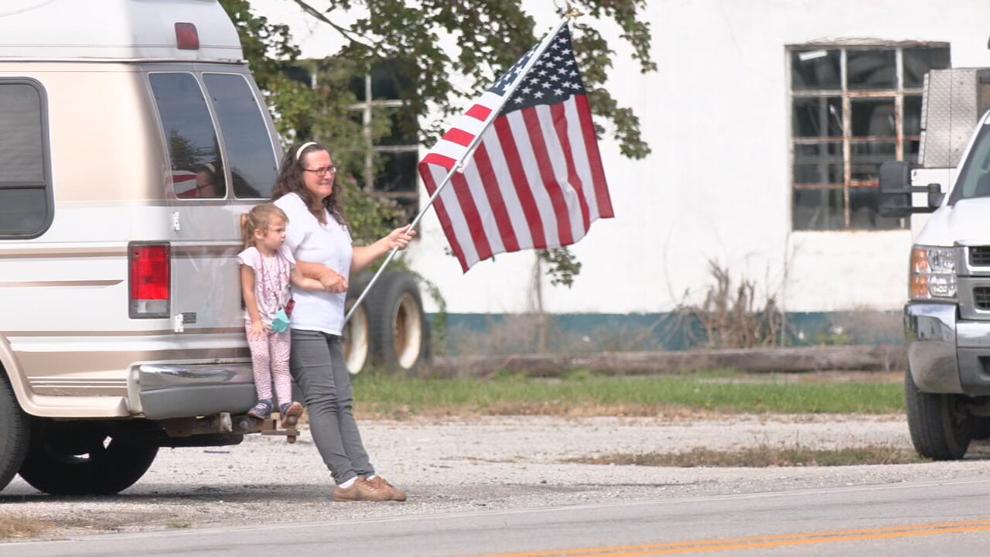 And a handful of people helped provide an enthusiastic welcome home Wednesday as the hometown hero rolled into town. He was escorted by the lights and sirens of a New Washington fire truck.
"It was just good to hold the sign up and tell him how much we love him and we appreciate what he's doing for this country," said Margot Davidson, a New Washington resident. "It's just what we do. It's part of what we do for people in our community and it's part of what we do for the people that serve our country."
"He smiled and waved to me," Schurr said. "I just cried. We've really been worried about PTSD and worried about his mental state."
For some, it was an emotional return. In August, Ferree survived a deadly suicide bombing at an airport in the capital of Afghanistan.
"He looked me dead in the eye and smiled and waved, and I just — that was everything," Schurr said. "Just to know he's OK."
Ferree is scheduled to be home for at least a few weeks before heading off to his next assignment.
Copyright 2021 WDRB Media. All Rights Reserved.