LOUISVILLE, Ky (WDRB) — Residents of the Newburg neighborhood say there's a liquor store on every corner of Poplar Level Road from Indiana Trail to Naomi Drive, and many say "enough is enough."
"I don't expect it to be vacant, but I don't want no liquor," said longtime Newburg resident and Civil Rights activist Ruben Pulliam.
For years, the building at 4845 Poplar Level Road has been home to the Moby Dick Restaurant, but instead of food, the new owner wants to sell booze. Signs were posted in advance in the window of the building, but neighbors don't like what they see.
"We got enough liquor stores out here already," Pulliam said.
Metro Councilwoman Barbara Shanklin said there are already more than a dozen businesses that sell alcohol within a one-mile radius of the the proposed store.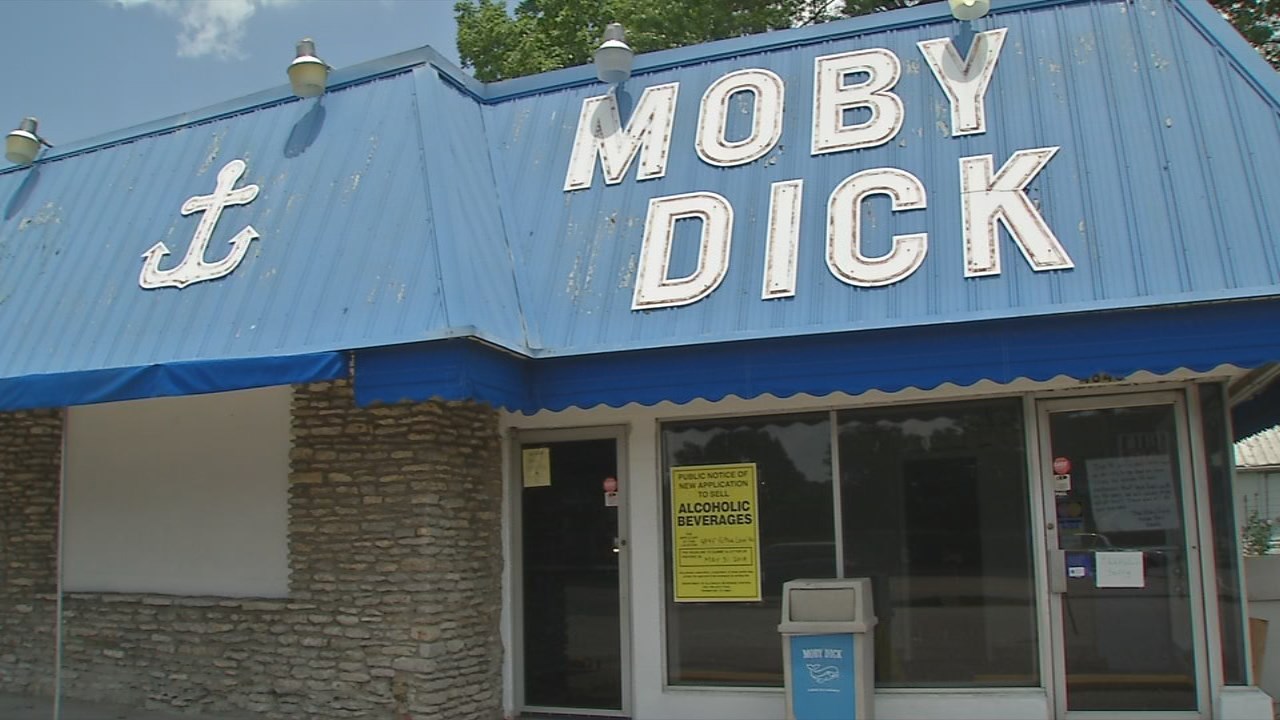 "Enough is enough," Shanklin said. "We want a place where people can go get a loaf of bread or a gallon of milk or something like that, but instead of getting things that help the community, we just get a liquor store."
WDRB obtained reports from The Department of Alcoholic Beverage Control that show numerous pending violations at other nearby liquor stores, including one business fined in connection with a fatal accident where a pedestrian was hit and killed by a car.
"She had been in one of the liquor stores," Shanklin said. "She was going across the street, and they didn't even see her."
The owner wasn't available for comment, but a notice was posted in the newspaper on May 2, which included the owner's name and other intentions:
"Samual A. Garmosa, Samual INC, 4845 Poplar Level Road, Louisville KY, 40213, Hereby declares intentions to apply for a Quota Retail Package License 12-2 am and NQ Retail Malt beverage Package 12-2 am Extended Hours License, no later than 04/28/18. The business to be licensed will be located at Poplar Level Rd, Louisville, KY, 40213 doing business as Metro Liquor. The Manager/Owner is Samual INC of 3324 Rainview Cir, Louisville, KY 40220. Any person, corporation or body politic may protest the granting of the license(s) by writing the Dept. of Alcoholic Beverage Control, 1003 Twilight Trail, Frankfort, KY 40601-8400 within 30 days of the date of this legal publication."
The information in the listing is why residents are protesting.
"We got enough problems out here already," Pulliam said.
Metro Council President David James and Councilwoman Barbara Sexton Smith also attended Monday's protest of the store. James and Smith both represent areas west of Newburg but attended the protest to support the effort.
Now that the application and letters from protesters have been submitted, the decision is in the hands of the Department of Alcoholic Beverage Control in Frankfort.
Copyright 2018 WDRB Media. All rights reserved.