LOUISVILLE, Ky. (WDRB) -- A North Bullitt High School student who bravely fought brain cancer three times has died. 
Jesse Schott passed away Monday night surrounded by loved ones.
Jesse was only 17, but he lived every day to its fullest.
He enjoyed being part his school's Junior ROTC program, and didn't let cancer stand in the way of performing his duties.
"He's my hero, like without question," JROTC teacher Gene Siles said. "He taught me how to live life with an ability to never let your darkest days define you." 
Last August, despite being weak from repeated cancer treatments, he marched out to the football field to command the North Bullitt High School JROTC color guard for the first game of the season. 
"It's real exciting," Jesse said before the game. "I've never been the (game) commander before. I can't wait to do it, and I think it's a wonderful thing."
A few months later, in December, Jesse surprised everyone again when he took part in a competitive drill meet. That was after learning his cancer had spread. 
"I didn't think he'd be able to do it today," Jesse's grandfather," Kyle Schott said at the time. 
Afterward, when Jesse was asked how he summoned the strength to get through it, his answer was simple: "I just went and did it."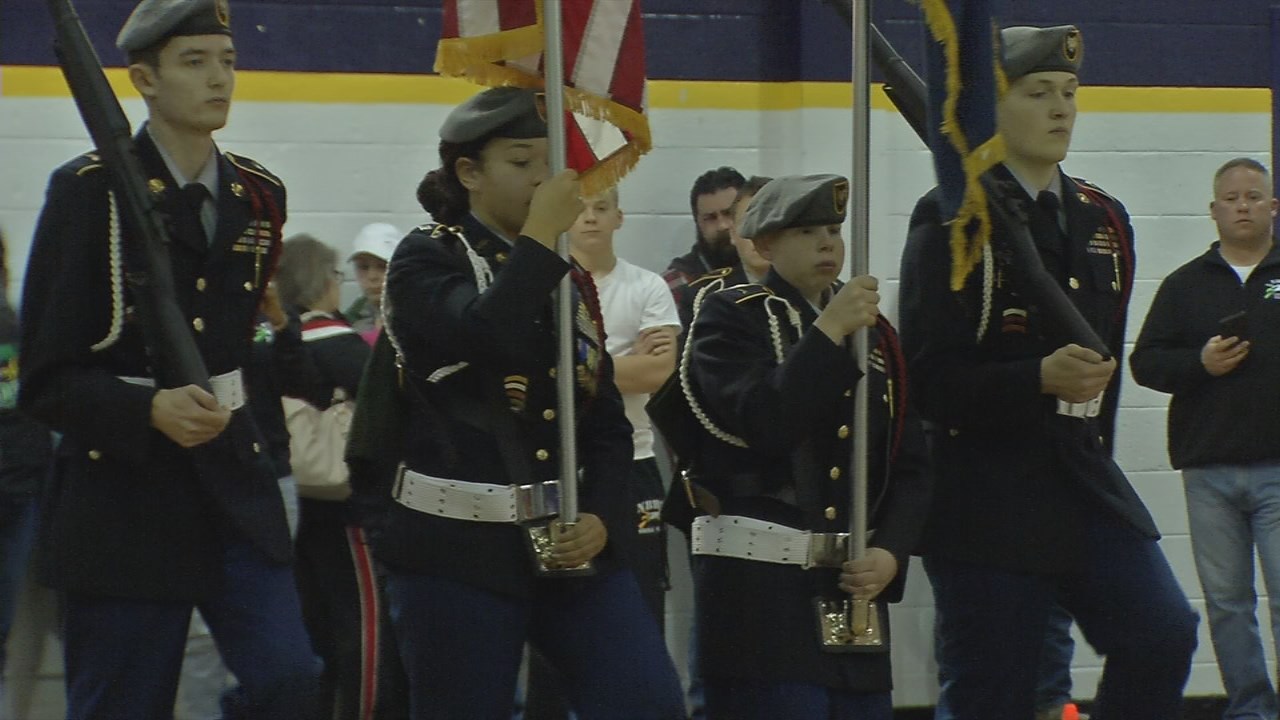 That's the kind of attitude that kept Jesse going as he bravely soldiered on without complaining. Jesse tenacity was a life lesson for his classmates and friend.
"He was going through the battle of his life and he never gave up so why should I give up on anything," fellow JROTC member Trevor Barbiea said. 
In August, a biopsy confirmed Jesse had brain cancer for a third time, and the tumor was eating away at a portion of his skull behind his ear.
"It's a hard thing to go through, but pray to God you make it," Jesse said from a hospital bed last summer. "And if you don't make it, God needs you for something else."
The teen who spent hours practicing the drills of those who fight for our country fought bravely to the end, fully focused on what matters most.
In recognition of that bravery, Jesse was made an honorary member of the Kentucky National Guard in January.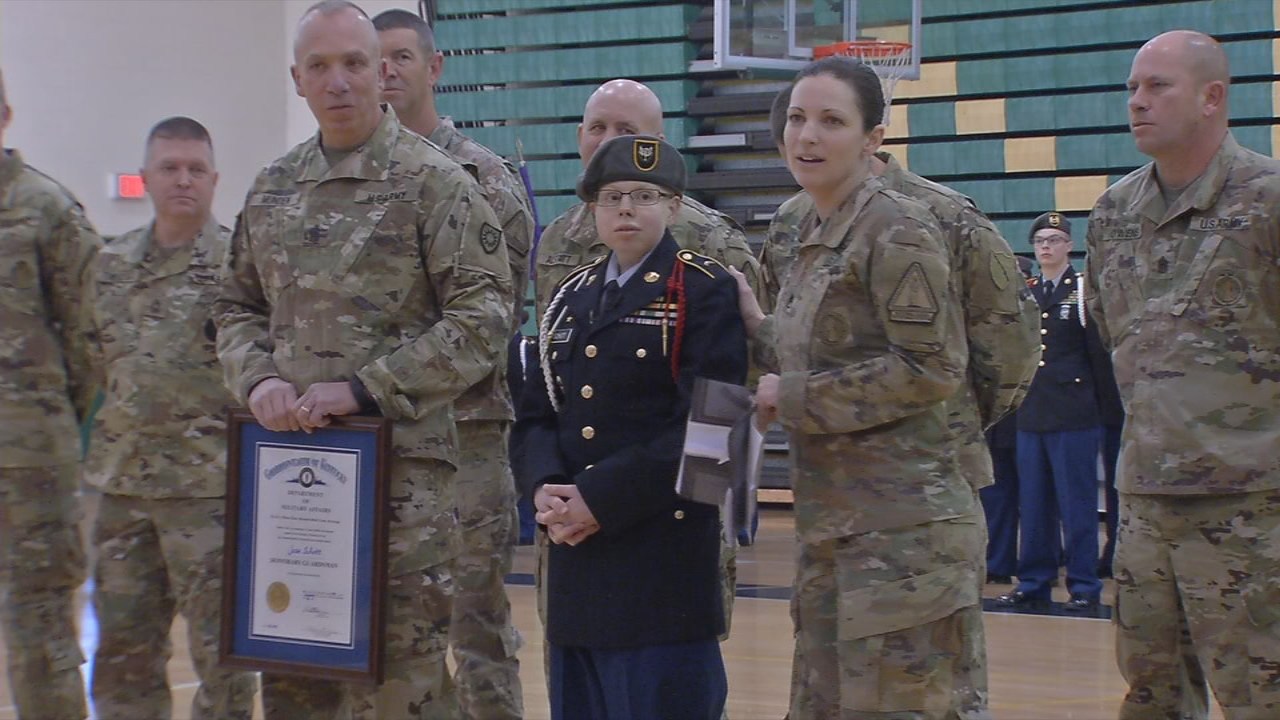 Jesse and his family have received cards of support from all over the world. Some soldiers have even sent him bronze stars they earned on the battlefield. 
In addition to his duties on the North Bullitt JROTC Drill Team, Jesse was also a member of Boy Scout Troop 007. 
Previous:
Copyright 2018 WDRB Media. All rights reserved.