LOUISVILLE, Ky. (WDRB) -- Six officers with the Louisville Metro Police Department faced a judge in court Monday morning, days after they were indicted on theft charges.
The Jefferson County Commonwealth's Attorney's Office says the officers were working for a private security business while on the clock for LMPD. The officers facing charges are Michael Abernathy, Dontae Booker, Cortez Ernest, Jackie Miller, Ashley Spratt and Roniqua Yokum.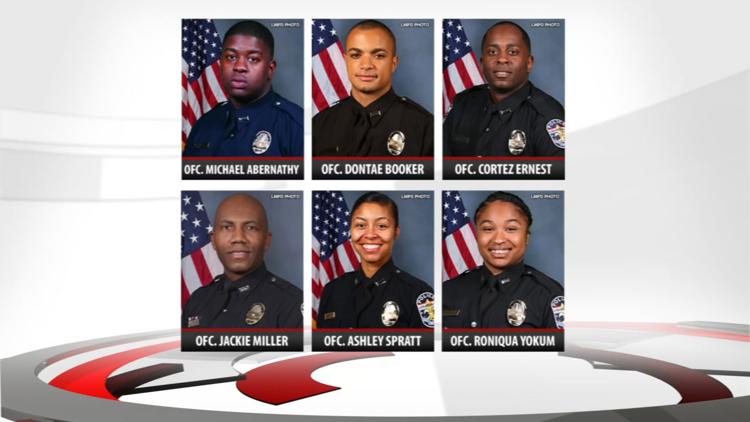 They were all out of uniform and in court on Monday, each with an attorney by their side.
Miller is accused of creating a private security company his fellow officers worked for from Jan. 2018 to Dec. 2018. He's also accused of allegedly destroying evidence.
The indictment says the officers were paid to work for the private security company while they were supposed to be on patrol shifts. All of the officers face at least two charges like felony theft and engaging in organized crime.
In court Monday, not guilty pleas were entered on their behalf. The judge did not set any bonds.
The officers have been placed on administrative reassignment until the case is resolved.
They are due back in court on June 26.
Related:
Copyright 2019 by WDRB Media. All rights reserved.