LOUISVILLE, Ky. (WDRB) -- A game of golf. A drink at the bar.
It's where you'll find best bros in their natural habitat, doing dude stuff. But, two Kentuckians are redefining what it means to be besties.
The two denim-loving, beer-chugging, crock- and sock-wearing fellas are Skylar Ipock and Aaron Brothers.
"If you like to party, and if you ain't crockin', you aint rockin," Ipock said with a smile.
They're coal miners below ground and apparently, strange versions of a models above. They traded in the man cave for the pool, for a hilarious photo session.
It was posted to Facebook and didn't take long for the "Dudeoir" photos to go viral.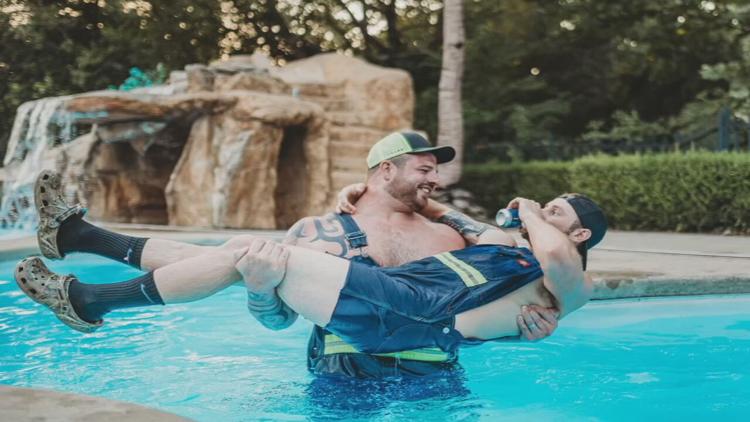 "I was in Lowe's yesterday, and I come across a guy, and he looked at me and started laughing," Brothers said.
The funny friends had some ideas for poses, but Skylar's wife came up with a lot of them. She had other important roles too.
"She was the designated driver," he said. "Lord knows I couldn't have drove home."
There was a lot of Busch Light poolside. The buzz the pictures created had good intentions behind every snap of the camera.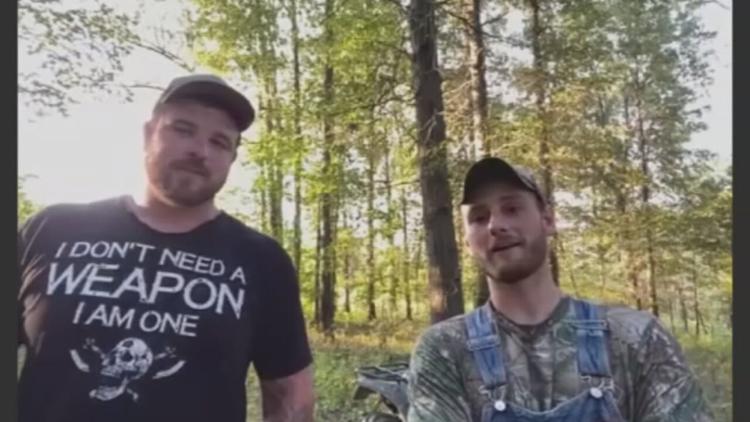 "With the corona, and people buying up the toilet paper, and the politics you see on Facebook, every time you open it up, people dying here, people dying there," Brothers said. "Me and him wanted to do something to take their minds off of it."
That, they did. Problem is, you can't un-see the photos.
"There's more to come," Ipock said.
"It may not be in a month. It may be six months from now," Brothers added. "I don't know, but it's going to come."
Lucky us?
Copyright 2020 WDRB Media. All Rights Reserved.