LOUISVILLE, Ky. (WDRB) -- The new Oldham County drive-in theater is closed after the screen collapsed Wednesday night.
The owner, Stephen Sauerbeck, said the screen collapsed sometime around 6:30 p.m. just as a strong storm rolled through that area. Sauerbeck suspects high winds are the cause.
"6:25 p.m., blue sky nothing happening, 6:29 p.m., it turns black, the screen comes down, and 6:32 p.m., it's cleared back out again," Sauerbeck said. 
WDRB meteorologist Katie McGraw confirmed that the National Weather Service issued a storm report about a storm in that area on Wednesday evening. 
The NWS estimated northerly winds of 40-45 miles per hour. McGraw said a thunderstorm is considered severe at 58 miles per hour. The wind from the north hit the north-facing screen straight on, so that could be the cause of the collapse. 
"It must have been that it caught the top end of that screen and had the leverage to pull it down," Sauerbeck said. 
The drive-in just opened last month.
"We were so excited," Sauerbeck said. "We get open finally after all of the delays it took us to get to this point and now we are hit with another stumbling block."
Sauerbeck said the screen will be rebuilt, but before that happens, he wants to know what failed. Engineers will inspect the structure. He has plans to install a smaller, temporary screen in the meantime. It's unlikely a permanent screen will be ready before the end of the season.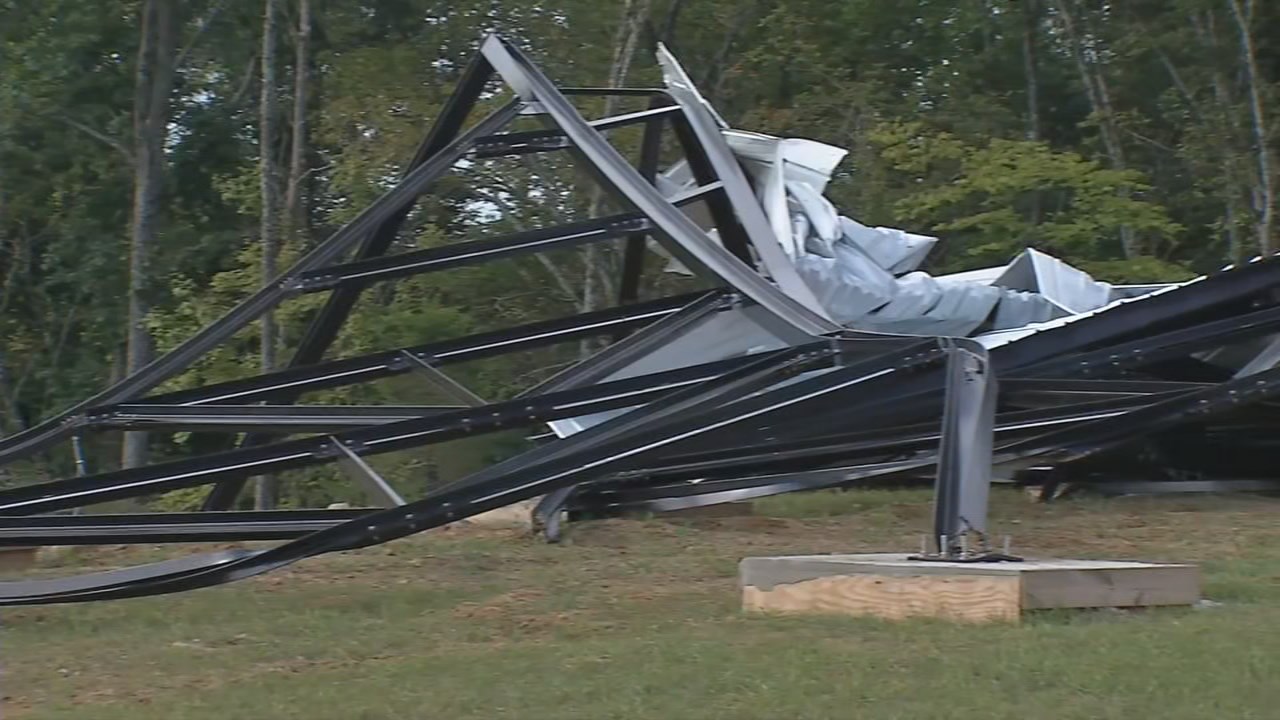 Related Stories:
Copyright 2018 WDRB Media. All Rights Reserved.