CRESTWOOD, Ky. (WDRB) -- A 3-year-old golden retriever from Korea now calls Oldham County home. She was rescued from a meat market in Korea by a Kentucky rescue group.
Hope is the newest member of the Bowling family. She's fitting in nicely and gets along with her new brother, Nugget.
A Kentucky rescue saved the dog from an overseas meat market, but getting her to Oldham County was no easy task.
"Hope was either stolen from rescuers in Korea or she was purchased from the butcher before she was slaughtered," said Jane Sonntag, who works for the organization that rescued Hope, Golden Retriever Rescue & Adoption of Needy Dogs, or GRRAND.
Sonntag said more than one million dogs a year are slaughtered for human consumption in Korea, often abused and tortured before they're killed.
"We're not condemning another country's customs and culture by criticizing the meat market, but what's going on over in Korea is torture. And regardless of your culture, torture is just not acceptable," Sonntag said.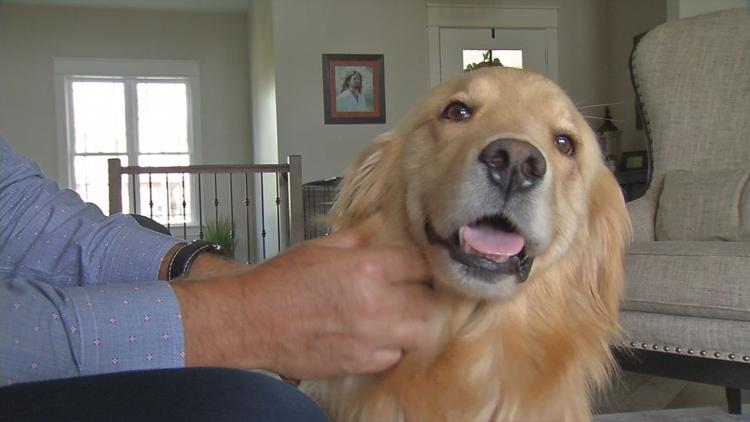 Hope is the first dog rescued from a meat farm by GRRAND. The organization worked with a rescue out of Minnesota to get Hope to the U.S.
"She was flown in from Korea to Chicago, and we had two volunteers who drove up to pick her up from Chicago at the airport," Sonntag said.
Chris and Becky Bowling had already applied for a dog through the rescue after their 7-year-old retriever died from cancer.
"So I was able to call Chris and Becky and say your dog is not here yet, but she's on her way," Sonntag said.
"I thought, 'Wow is the dog okay? Why from Korea?'" Bowling said. 
But once the Bowlings saw what happens to dogs in Korea, they knew the dog was theirs and had the perfect name picked out.
"We feel like she now has hope, because living in Korea she had no hope," Bowling said. "She was destined to be slaughtered and eaten. And now she doesn't have to worry about that."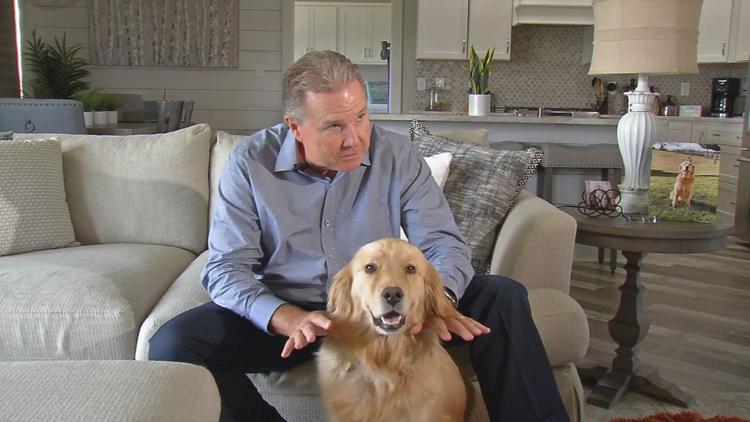 While there are plenty of dogs in the U.S. that need rescuing, Sonntag said many families only want goldens and there aren't as many available for adoption here at home. That's why GRRAND hopes to save even more dogs from Korean meat markets in the future.
"We believe that rescue has no borders and compassion has no boundaries, so we're wanting to reach out when we can to bring these dogs in," Bowling said. 
Saving dogs from overseas can get expensive. GRRAND does a lot of fundraising, including a big event in November. Click here to learn more.
Copyright 2019 WDRB News. All rights reserved.