LA GRANGE, Ky. (WDRB) -- After years of planning and fundraising, the  Humane Society of Oldham County showed off its first permanent home to the public Sunday. 
"A lot of people are anxious to see what we've been doing and so we decided to hold this little sneak peek open house," said Humane Society of Oldham County President Michele Culp.
Culp says the design focused on function.
Smaller touches like a standing pet bath and easy-access food bowl dishes will make life a lot easier on volunteers and staff.
Dedicated surgery, recovery, and quarantine rooms will allow better, quicker medical care and spay and neuter services. It will also equip the organization to care for puppies, which they currently cannot because of a lack of quarantine space.
The large, custom space is a drastic change from the organization's current makeshift space out of a ranch home.
"Even though it is a really beautiful building, that wasn't the goal," Culp said. "It was to make it functional and efficient and that's what it's going to be because we won't have to adapt anything. It's set up, each room, for it's particular purpose." 
Visitors who got a first look on Sunday were impressed.
"All this is awesome, simply awesome, I mean it is just going to be so great. It's enlarged, it's gotten so much better," said Wendy Duke, who volunteers for a variety of Oldham County groups. "Just to keep the population down, all the spaying and neutering they do, and to help adopt out I think it's very, very crucial that we take care of all these animals."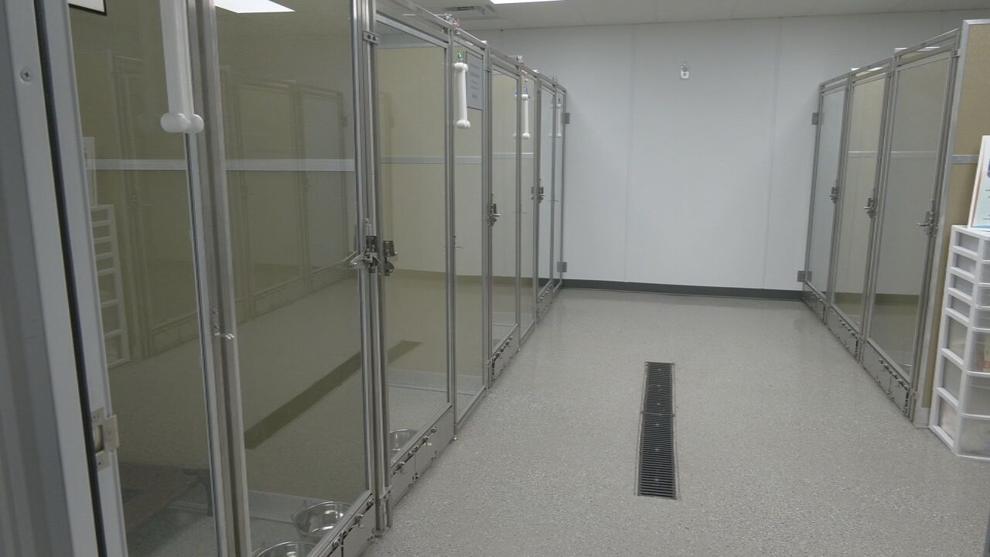 "I think it's wonderful. I'm so excited about this. This is going to help so many more animals," Kathy Hammel said.
Culp says their biggest holdup to opening is a delay in countertops, but she's hopeful to get their clinic and animals transferred in three to four weeks. They plan to celebrate the new chapter for the organization with a grand opening in late October if things stay on schedule.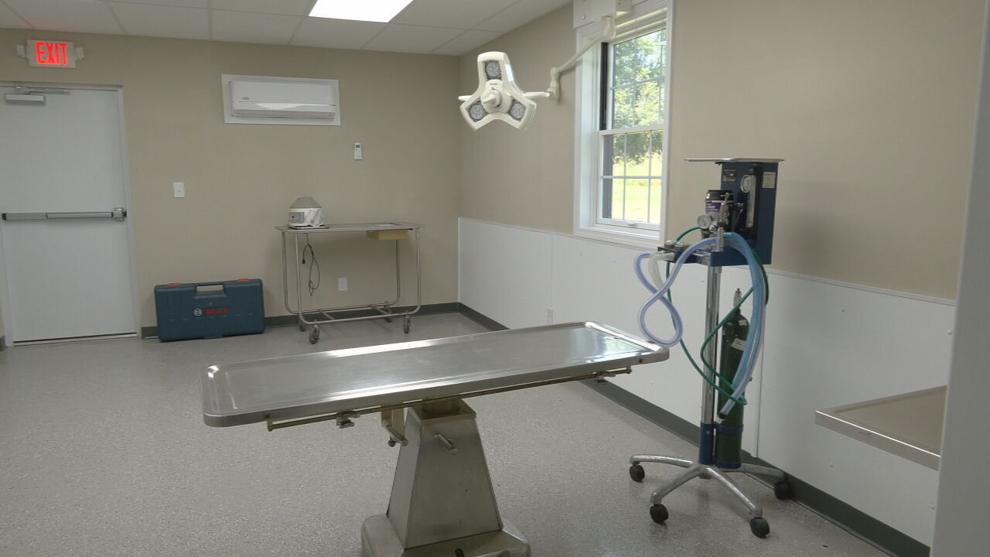 "I expect us to really blossom in this building," said Culp.
Culp says the feature they need help with most to get the building complete is fencing. The property has about seven acres of land and they hope to create three play pen areas. 
People can donate for the fencing project online, or learn more by calling (502) 222-7537.
Copyright 2021 WDRB Media. All Rights Reserved.