LOUISVILLE, Ky. (WDRB) -- Louisville's first-ever paint party bus opens for business with a local artist behind the wheel.
The founder of the Paint it Sweet says her group has been traveling around for five years, visiting homes and restaurants for on-site paint parties and face painting.
On Saturday, the business celebrated the grand opening of its mobile mobile art studio. It's an old school bus, that's been completely overhauled to include hard word floors and air conditioning.
Paint it Sweet founder Hanna Wilkinson said the idea makes perfect sense to her. "I see a lot of RV's and people who convert their buses into homes, and I really thought it would be a great idea to turn my business into a mobile art studio," she said.
The founder of the business says the bus will now travel around to Louisville homes and businesses for paint parties and festivals.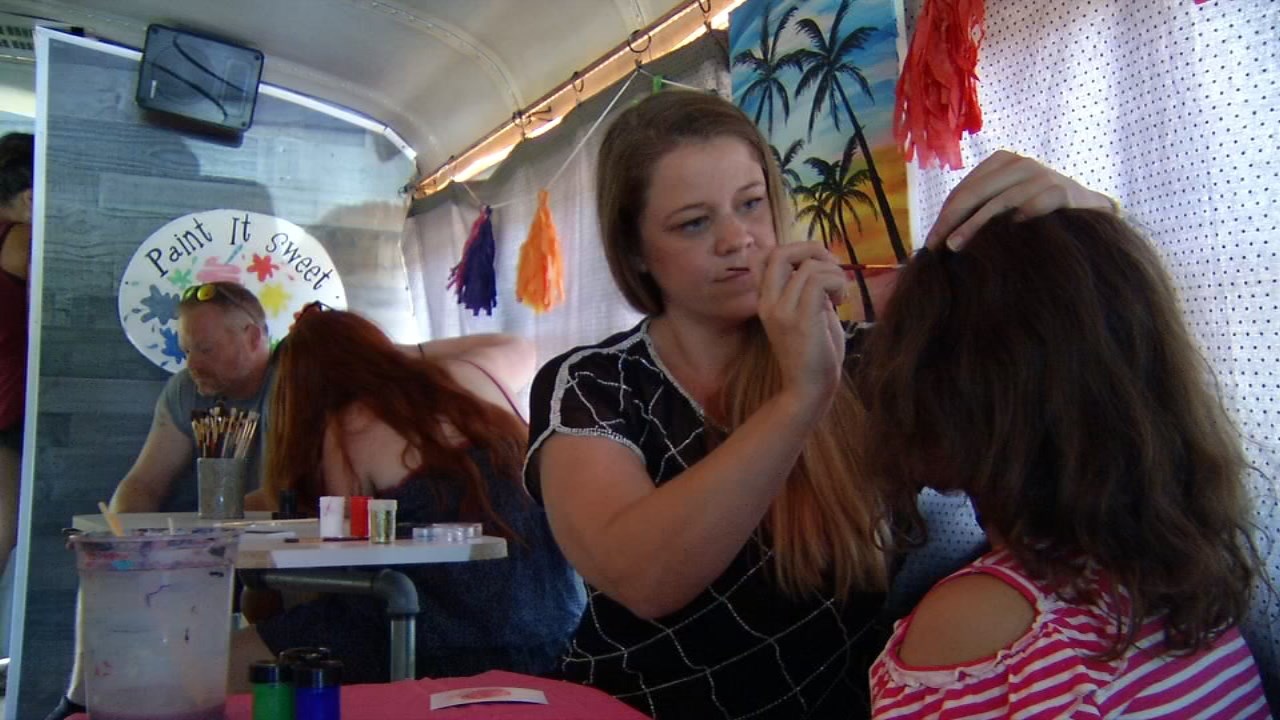 Copyright 2018 WDRB Media. All Rights Reserved.