LOUISVILLE, Ky. (WDRB) -- Louisville firefighters rescued eight people from an apartment that caught fire Tuesday night.
A spokesman says when firefighters got to the apartment complex on Newport Road near GE Appliance Park just after 7 p.m., smoke was pouring from the first floor. There were also people dangling from the third floor about to jump.
No one was injured in the fire.
The Red Cross is helping 30 people that are now without a home.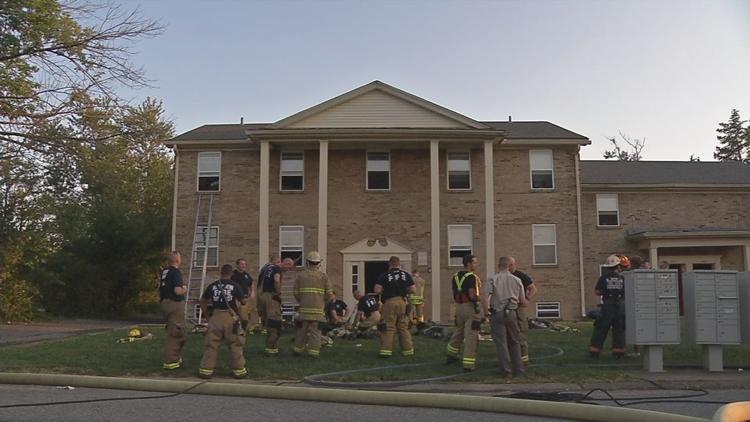 Copyright 2019 WDRB Media. All Rights Reserved.