LOUISVILLE, Ky. (WDRB) -- Three people were killed Wednesday morning in a crash on I-65 in southern Indiana.
The crash happened around 10 a.m. on southbound I-65 in Jackson County, about five miles north of Seymour.
Indiana State Police said in a news release a semi truck, driven by 28-year-old Cameron Haskett, slowed in the left lane because of traffic ahead. A 2009 GMC Sierra, driven by 67-year-old John Mumma, slowed behind Haskett. And a mobile home, driven by 57-year-old Glenn Cardelli, had slowed behind Mumma.
Another semi truck, driven by 46-year-old Roger Woody, was behind the other three cars, approaching the stalled traffic in the left lane. Woody didn't slow down, though, and hit Cardelli's mobile home from behind. The collision caused a chain reaction, pushing Cardelli's mobile home into Mumma's car and Mumma's car into Hasket's truck. 
A fire broke out as a result, and Cardelli, his 57-year-old wife, Kathryn Cardelli and Mumma were all killed. No one else was injured.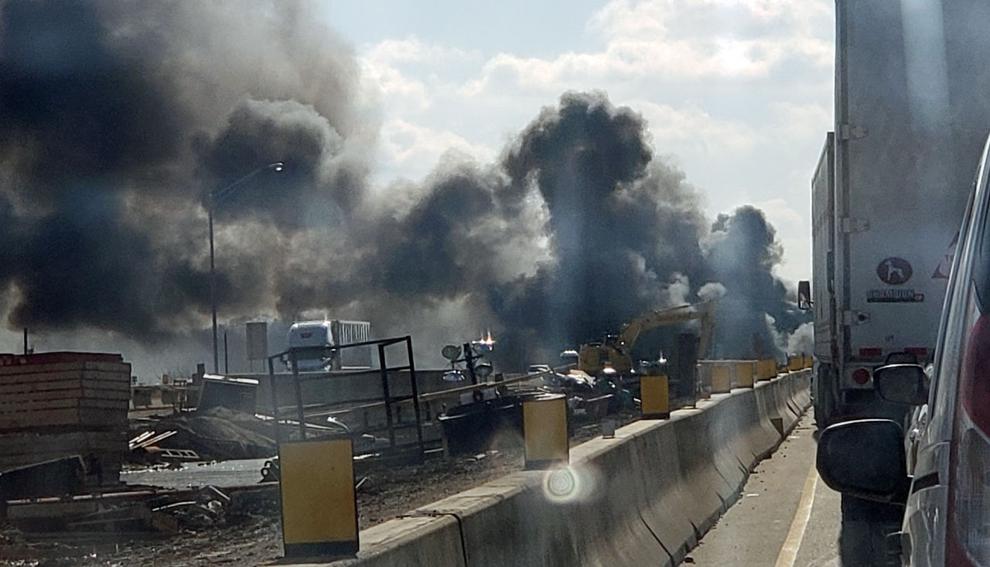 The crash remains under investigation, pending toxicology results. All southbound lanes of I-65 reopened around 10 p.m.
Copyright 2019 by WDRB Media. All Rights Reserved.