LOUISVILLE, Ky. (WDRB) -- Construction crews have already started work on Topgolf, the three-story, golf-entertainment complex planned in east Louisville.
Crews are in the process of building the facility in the old Sears wing of Oxmoor Center, and despite some of the earlier opposition, you could say there's a slice of excitement about what happening now.
"I think Topgolf is good for the economy is good for the community," said Louisville Attorney TJ Smith, who lives near the site. "The more entertainment options we have, the more chances we have to lure businesses, tech firms and companies like that to help with Louisville's struggling economy."
Smith is also excited because he is an avid golfer and a Topgolf fan.
"I've been to Topgolf in Houston and Topgolf in Nashville and Topgolf in Tampa," he said. "And I've enjoyed myself every time. I think it's great."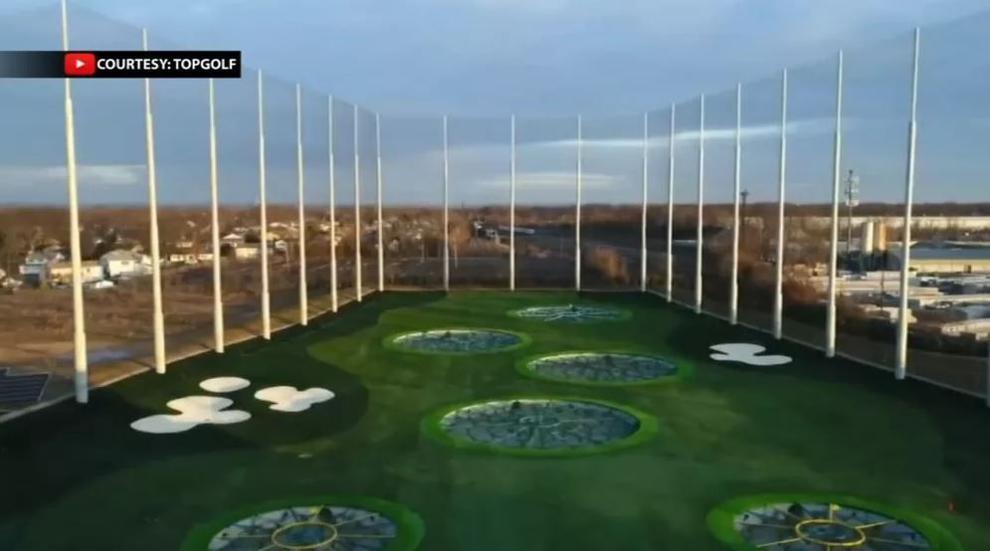 Smith is a member of the Hurstbourne Country Club, so his opinions about Topgolf are not exactly on par with some of his neighbors, many of whom had concerns about noise and traffic and filed a lawsuit hoping to block construction. After they lost the challenge, crews moved forward with the project.
"I didn't really agree with the people that were against Topgolf, but I certainly respect their decision to take a position," Smith said.
Ryan Ogle, championship director with the PGA for America who is in town in preparation for the 2024 PGA Championship at Valhalla Golf Club in east Louisville, believes Topgolf is the perfect practice green for beginners and even those who consider themselves masters of the sport.
"We're all about growing the game of golf," Ogle said. "I don't think there's a better opportunity right now than Topgolf and the brands like Topgolf that are opening golf to people that maybe are a little intimidated to go out to a golf course.
"The PGA Championship will benefit from people being exposed to golf."
Ogle hopes that exposure will also show people there's more than one way to play the game of golf.
"Golf doesn't have to be 18 holes for four-and-a-half hours," he said. "Golf can be six holes, nine holes. It can be Topgolf. It can be hitting the range. So I think Topgolf is a great boon for golf and a great added benefit to this community."
Smith believes once Topgolf opens for business, some of his neighbors will have a different opinion. "
I believe everybody will be pleasantly surprised about what a great entertainment option Topgolf is," he said. "And it really won't be a nuisance to our neighborhood."
Topgolf officials plan for the complex to open in late 2022.
Related Stories:
Copyright 2021 WDRB Media. All Rights Reserved.