LOUISVILLE, Ky. (WDRB) -- Tom Reynolds went from delivering pizzas to running the entire business, and he doesn't own just one Domino's restaurant. He has 11 of them.
"And we're working on No. 12 right now," he said.
Reynolds started as a delivery driver to work his way through college. He never imagined in the early 1980s he would be where he is today.
"My very first night as a driver, some 30 some years ago, I went to the wrong driveway," Reynolds said. "A guy comes out on the porch with his barking dog and a shotgun."
Reynolds still delivers pizzas today. He works behind the counter, makes pizzas and answers the telephone. He's walked in all of his employees' shoes, and that's one reason he said his franchise was chosen as one of the best in the world for the fourth year in a row.
He was recently awarded the International Franchise Association Gold Franny Award. 
"The Gold Franny Award is given out each year to the top franchisees," Reynolds said.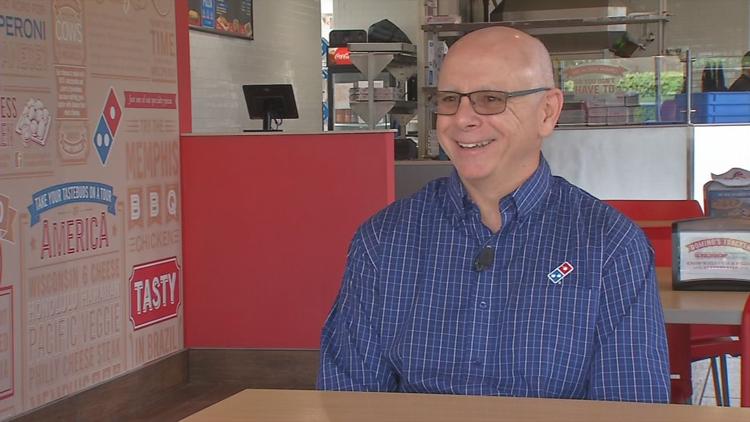 It's given to the top 2 percent of Domino's restaurants in the world based on sales growth, customer service, cleanliness, employee morale and community involvement.
"I think a good boss inspires people to go to the next level," Reynolds said.
Reynolds tries to inspire his employees to start their own restaurants. Domino's owners have to be managers first, and many managers are hired from within the company, Reynolds said. Ninety percent of Domino's franchise owners start as delivery drivers, according to the company. 
"We're working on developing some of our people to become franchise owners themselves, people who started as delivery drivers," Reynolds said.
But Reynolds doesn't see other franchises as competition.
"Absolutely not," he said. "I'm so happy for them. It's really one of the highlights of my career."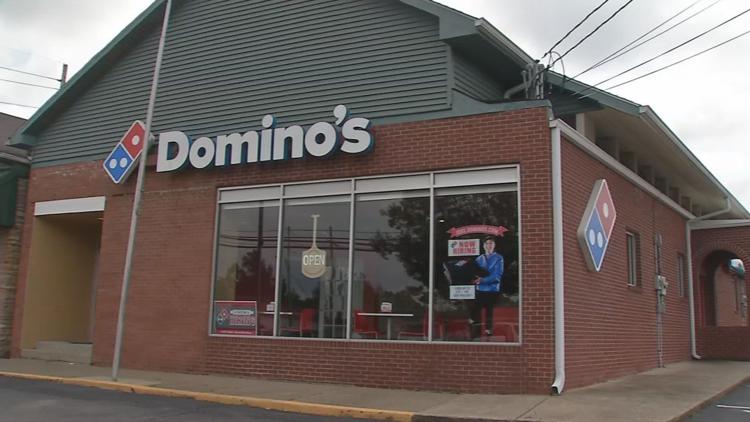 Reynolds owns restaurants in Shepherdsville, Louisville, Crestwood, Prospect, La Grange, Mt. Washington, Shelbyville and Scottsburg, Ind. 
Below is a list of stores:
544 Conestoga Pkwy., Shepherdsville
6434 N. Preston Hwy., Louisville
6332 W. Hwy. 146, Crestwood
9551 US Hwy. 42, Prospect
310 S. First St., La Grange
110 Oakbrooke Dr., Mt. Washington
1039 Main St., Shelbyville
9407 Westport Rd., Louisville
10000 Brownsboro Rd., Louisville
8054 New La Grange Rd., Louisville
1220 W. McClain Ave., Scottsburg, Ind.
Copyright 2019 WDRB Media. All Rights Reserved.