LOUISVILLE, Ky. (WDRB) -- A young mother and the man who abducted her from a college campus in Ohio died in a shooting involving police in Oldham County on Monday.
Kentucky State Police confirmed in a news release Tuesday that 20-year-old Skylar Williams was forced at gunpoint into a car in the parking lot of Ohio State University's Mansfield campus Monday morning by 24-year-old Ty'rell Pounds. Both died in the shootout with police on Interstate 71 in Oldham County, but it's not clear who shot Williams.
The president of Ohio State released a statement Tuesday night:
KSP said troopers got involved after dispatchers in Gallatin County, Kentucky, contacted them. A witness called 911 to report a woman being forced into a vehicle by a man at a gas station. The caller said it appeared the woman was asking for help before the Dodge Caravan sped off toward I-71.
Troopers spotted the vehicle in Henry County traveling south on I-71. They tried to pull the vehicle over near the 34 mile marker, but the driver kept going. KSP pursued the vehicle in to Oldham County where police tried unsuccessfully to use stop sticks.
The chase continued down I-71, where KSP troopers were joined by units from the Oldham County Police Department and the Oldham County Sheriff's Department. They positioned themselves at Exit 14, which is the Pee Wee Valley/Crestwood ramp.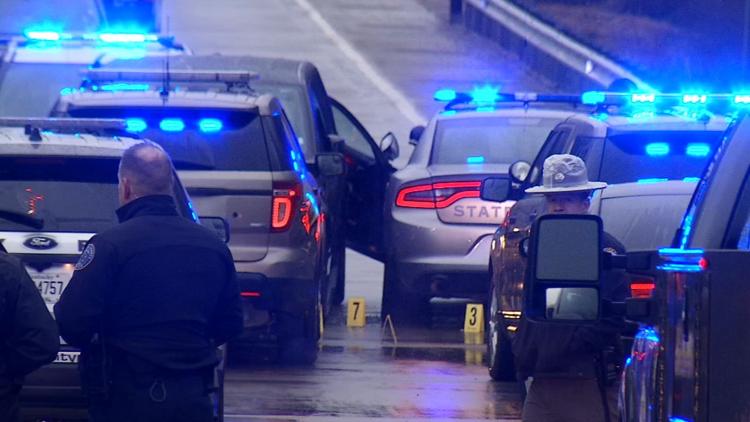 The release says Pounds was forced off the interstate and onto the exit ramp at Highway 329. He tried to get back on I-71, but KSP was able to stop the vehicle. After hearing a gunshot from inside the vehicle, the trooper felt he and the woman in the vehicle were in danger, so he drew his weapon, fired and killed Pounds at the scene. Williams was also shot during the confrontation, but police do not say who fired that shot.
Williams was taken to University Hospital, where she was pronounced dead.
OSU's Department of Public Safety said in a news release Monday that Williams was a student on the campus where she was abducted. Police say Pounds and Williams were the parents of a young child.
KSP is expected to release more information in a news conference.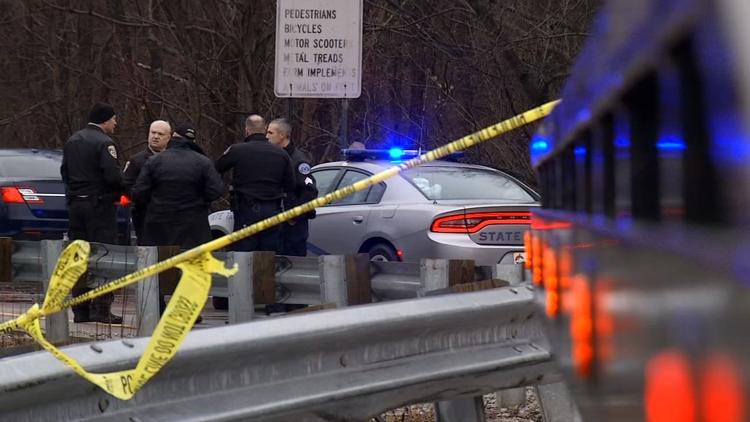 Related Stories:
Copyright 2019 WDRB Media. All Rights Reserved.