LOUISVILLE, Ky (WDRB) -- A car crashed into a home and caught fire after a police chase in the Shawnee neighborhood.
Officers say they heard gunshots around 3:15 a.m. Thursday in the area of Cecil Avenue and Herman Street.  The officers then saw a car speeding away, according to an LMPD spokesperson.
Officers chased the car for about a mile until it crashed into a home on Northwestern Parkway. The car caught fire, and the flames spread to the home, according to police. No one was inside the house at the time of the crash.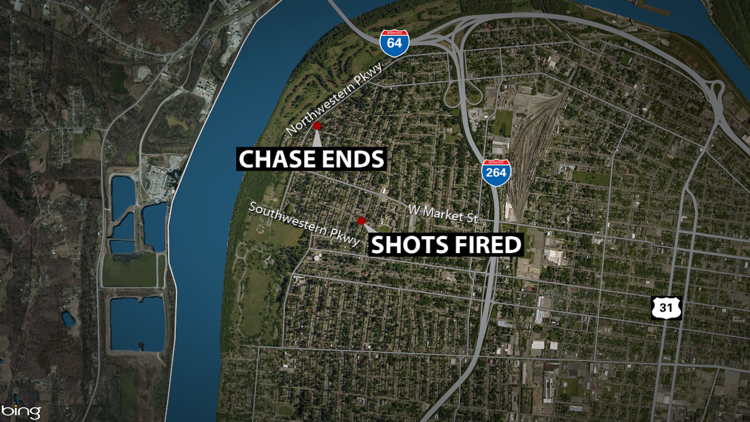 Police officers found an assault rifle inside the car, said LMPD spokesperson Dwight Mitchell.
The female driver of the car and a male passenger were taken to University Hospital to be checked out. Charges against the two are pending, according to Mitchell.
Copyright 2019 WDRB Media. All Rights Reserved.