LOUISVILLE, Ky. (WDRB) -- A 29-year-old man was killed in a shooting Saturday night in Elizabethtown, Kentucky, police said. 
The victim has been identified as Irving White, according to a statement from Chris Denham, a spokesman for the Elizabethtown Police Department. 
A preliminary investigation indicates White drove alone to a residence in the 500 block of Village Drive in Elizabethtown just before 10:30 p.m. Saturday, Denham said.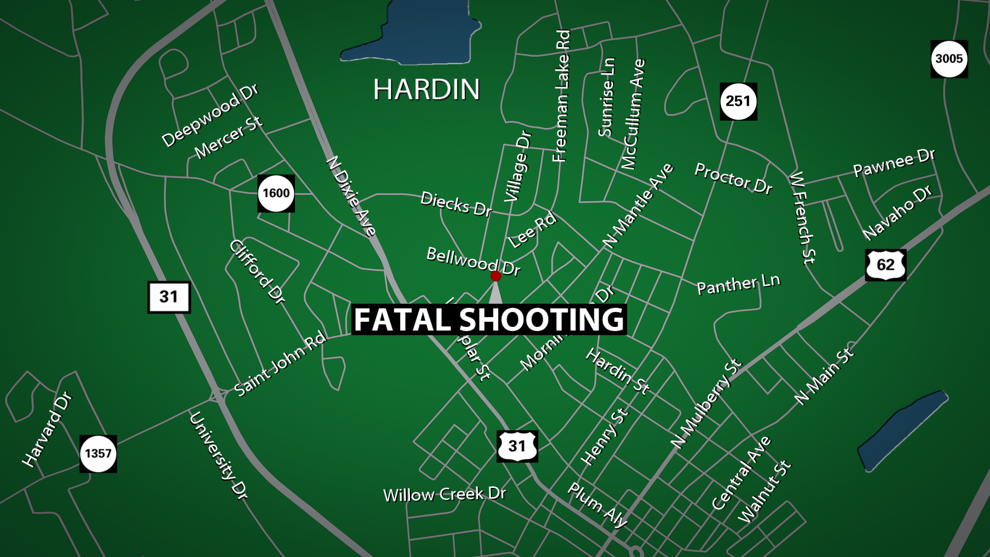 According to authorities, White got into an alteration with two other adults inside of the home. He then went out to his car and allegedly began "firing shots into the home," Denham said.
"One of the individuals from inside of the home returned fire, striking White," the spokesman said. 
After he was shot, police said White got back into his vehicle and tried to drive away. He drove a short distance before he died.
An autopsy will be performed as the investigation remains ongoing.
Related Stories: 
Copyright 2021 WDRB Media. All Rights Reserved.