EMINENCE, Ky. (WDRB) -- Police in Henry County are looking for a man accused in a homicide and kidnapping who allegedly is on the run, holding his wife hostage.
"Right now, he can be considered armed and dangerous," Eminence Police Department Detective John Dudinskie said. 
Eminence Police believe 37-year-old Terry Whitehouse is armed and dangerous, holding his wife, 34-year-old Melinda Whitehouse, against her will. 
Whitehouse may be driving a white 2001 Chrysler Town and Country van with a Kentucky license plate of 647-FPB, according to police. If you see the van, you're asked to call your local police department.
Investigators told WDRB Thursday evening there had been credible sightings of Whitehouse and his wife in the Kentucky area, and that one or more of those sightings was in the Jeffersontown area.
Whitehouse was released from the Shelby County Jail on Wednesday, a few days after he was arrested for violating an emergency protective order. He was ordered to stay away from his wife. Police reports dating back several years show a long history of domestic abuse. 
Upon release, Whitehouse allegedly went to the home of his wife's parents in Eminence on Thursday morning. Neighbors say he parked his Pontiac Grand Am in a neighbors driveway and walked to his in-law's home two houses away.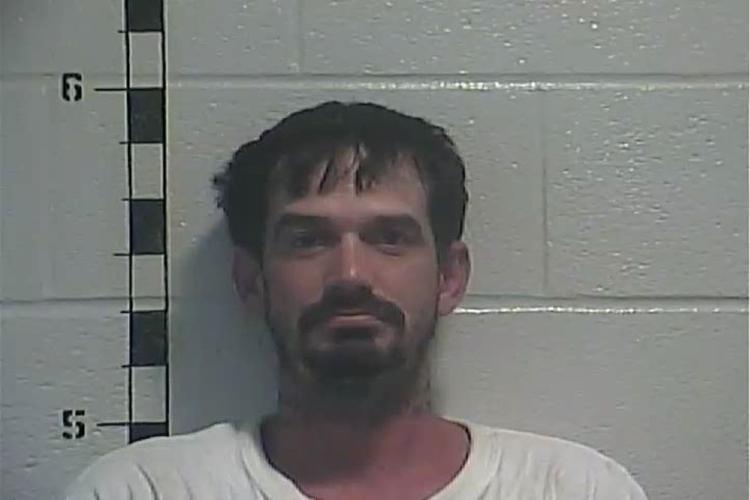 He then allegedly killed his father-in-law and forced his wife and mother-in-law to go with him. 
"She and her daughter were kidnapped from Eminence, and at that point, they were driven to a location in Shelby County," Dudinskie said.
Whitehouse released his mother-in-law in Shelby County. Police say she was unharmed. She called police and asked them to check on her husband at their home in Henry County. They found the man's body at the home on Jackson Road near West Broadway in Eminence early Thursday morning. 
"This is very shocking," nieghbor, Carolyn Harris said.
"This is crazy. I've never even seen nothing like this before," neighbor Benjamin Rice said. "I've seen them around more than a handful of times. I've sat out there and talked to [Whitehouse] and never suspected anything like that." 
Police have not released the man's name or how he died. This story will be updated as more information becomes available.
Copyright 2019 WDRB Media. All Rights Reserved.