LOUISVILLE, Ky. (WDRB) -- A Seymour, Indiana, man is facing several felony charges after investigators say he refused to call 911 while his 8-year-old son died from eating his stash of methamphetamine.
According to a probable cause affidavit, the incident took place on June 21, 2018, in Jackson County, Indiana. 
Police say they were called to a home in the 10800 block of East Country Road 400 North in Seymour, after someone reported that there was a child not breathing. That child was immediately taken to the Schneck Medical Center, where he later died.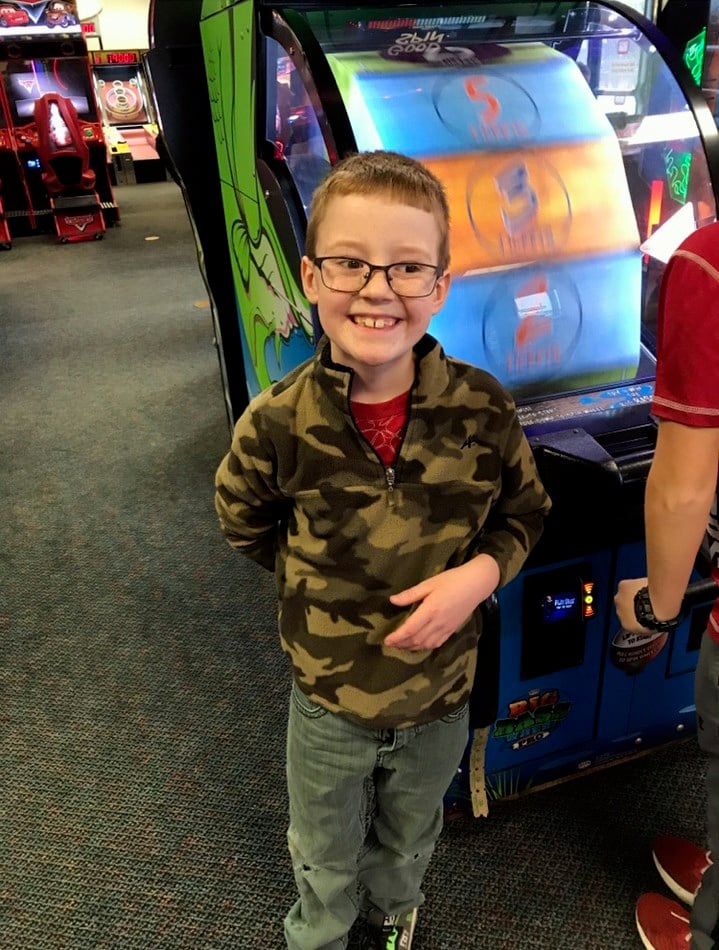 Police eventually interviewed the boy's father, Curtis Collman II, who had brought him to the home. He allegedly told officers that his son woke him up early in the morning saying he was hungry and asking for food. Collman said he told his son that there was no food in the home.
But Collman admitted that, while there was no food, he did have methamphetamine in the house -- and that he'd left some on a plate. Police say they'd found this meth after executing a search warrant at Collman's home.
Police say they believe Collman's hungry child ingested the methamphetamine, thinking it was food.
"A clear glass plate was located in the kitchen area," the probable cause affidavit states, noting that the plate had a "brownish in color, crystal-like substance" on it.
"Methamphetamine can be brownish in color, and crystal-like," police added. "One officer commented the brown crystal on the plate could have been mistaken for cereal crumbs with no lights in the apartment."
Collman told police that when his boy woke him again, he "was not acting right." According to Collman, his son was "laying there, talking to his brother, who was not there." He then started twitching, "bouncing his face on the floor" and scratching his own face. Additionally, he seemed to have a high temperature, and Collman began pouring water on him to cool him down.
Police say Collman told them the boy's condition was "bad."
It got so bad, that Collman said he called a female friend over to see what should be done.
That female friend told police that when she arrived at the home shortly before 11 a.m., the boy was on the floor of the garage and said he was having trouble with his vision and that it looked like there were two of her. She said she talked to the boy and sang to him in an effort to calm him down, then told Collman that he needed to call 911 and get the boy to a hospital.
But she said Collman refused. He ripped the phone out of her hand and told her that he wasn't going back to prison again. She said he then left the room, only to return with a silver handgun, pointing it at her and telling her that he would kill all three of them.
Shortly after that, she said she bolted out of the door, got in her car and drove away, leaving her phone with Collman. She told police that she was "scared for her life and did not know what to do," thinking that Collman would "hunt her down."
According to the probable cause affidavit, Collman's account of this meeting differs somewhat. He told officers the female friend arrived and stayed for about an hour, until they got into an argument over a boyfriend who had called her. He said she told him he should take his child to the hospital, but he replied that the boy was alright.
After she left, Collman said he picked his boy up to go outside, and discovered that he was stiff.  "Not stiff as in dead stiff, like muscle-spasm stiff," the probable cause affidavit states.
He told police that he couldn't get the door open on the vehicle, so he broke the window out. He then put his child in the vehicle and drove to his mother's home, the home of the boy's grandmother. Collman told police that, although the boy was "stiff" at this time, he was now "talking to him normally."
Collman's mother told police that he arrived with the boy at about 1 p.m., and she wanted to call 911, but Collman "became upset" and said they were not going to call 911. 
Collman told police that at this point, the boy was so stiff that they couldn't move him. He also started turning blue and he tried to perform CPR on the child.
At some point during this visit, Collman's mother said a man in the home called 911 and then he left. She said Collman returned a short time later, "hysterical, crying and acting crazy." She said he hugged the child, begged him not to leave him, and said he was going to kill himself. He then drove away.
The child was then taken to Schneck Medical Center, where he later died.  In total, police say Collman knew his boy needed medical help for four hours before anyone was contacted.
When police confronted Collman with the possibility that the child may have ingested the methamphetamine on the plate, he broke down and cried, according to the probable cause affidavit. He said he did not think the boy had touched the meth because it was still there when the child began suffering symptoms. Instead, he said he suspected the child had gotten into bleach and Pine-Sol that had been left in the restroom.
But police say Collman scattered the meth off the plate, hid some in his pocket, and hid some inside clothes behind a television set.
Collman was arrested that day. He is currently facing several charges, including neglect of a dependent, pointing a firearm, possession of methamphetamine and intimidation.
Copyright 2018 by WDRB News. All rights reserved.