LOUISVILLE, Ky. (WDRB) -- It's a summertime warning police departments wish they didn't have to give.
Don't leave your child in a hot car.
Elizabethtown Police arrested 34-year-old Ryan Hutson over the weekend. They say the Hutson's 7-year-old son was left alone in the car with the windows up for nearly 40 minutes while Hutson went shopping.
Another shopper spotted the boy inside the vehicle and called 911.
"The child was in distress and sweating profusely," said Officer John Thomas. "It was 78 degrees outside, but the interior of the car was much warmer."
Hutson told police his son didn't want to go inside the store with him.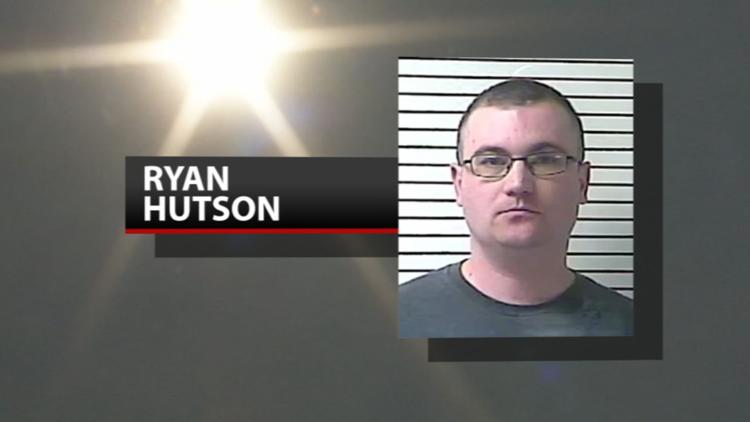 "The father went into one store, came out from Big Lots and asked the child if he was okay, and he said, 'Yes,'" said Thomas. "The father went into a second store, and was in fact in the process of going to a third store when he realized the police were on scene. So this could have continued for even longer."
Hutson was arrested and charged with wanton endangerment.
"That's what people don't understand," said Thomas. "They think that if it feels somewhat comfortable outside, that must translate to the interior of the vehicle, and it does not."
Thomas said it takes just a few minutes for the heat to become unbearable, dangerous, and even deadly.
"Within about 30 minutes, vehicles that are even as cool as 72 degrees starting out, the temperature can rise 30 degrees in less than 30 minutes," said Thomas. "Once the core temperature of a child's body reaches 105 degrees, that's when organs start to shut down."
The child was taken to the hospital, and is okay, but police say he could have been minutes away from serious injury or death.
Thomas says the department likes to remind people every summer not to leave children, pets, nor the elderly inside hot, unattended vehicles.
Copyright 2019 by WDRB Media. All rights reserved.