LOUISVILLE, Ky. (WDRB) -- Police say a man has been arrested after he robbed an 87-year-old woman in broad daylight outside a Louisville fast food restaurant.
According to an arrest report, the incident took place just before noon in the parking lot of the Popeye's at 7528 Dixie Highway, near Greenwood Road.
Police say the elderly woman was leaving the restaurant and walking to her car, when 41-year-old Cory Knight started following her. He then allegedly grabbed her purse and shoved her to the ground.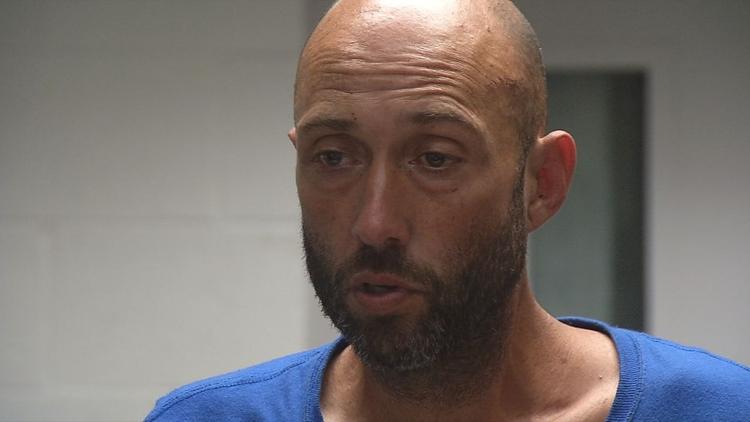 The cook and manager of the Popeye's didn't want to be identified, but says he was sitting by the window of the restaurant on his lunch break when he saw Knight take off with the purse.
That's when he says he ran out the door, caught the suspect, tackled him and held him until police arrived. 
"God allowed me to be here so I could help this lady," the cook said during an interview with WDRB. "He said 'I didn't take nothing from her!' I said 'yes you did, you're a liar. I seen it all' to me it wasn't no big deal it it's just something had to be done."
An off-duty Louisville Metro Corrections officer, Glenn Cooper, saw it happen and also chased Knight through the parking lot. 
"He immediately jumped into action, jumped out of the car, took off running after the guy," FOP Lodge 77 Vice President, Daniel Johnson said. 
The woman suffered a scrape to her elbow and pain to her arm.
She told WDRB nothing is broken and she got her purse back. 
"She was a strong lady," the Popeye's cook said. "She did not lay down and let him take what was hers."
Police say Knight called a friend and told them he was being arrested and that he'd just robbed a lady.
He was charged with first-degree robbery. Knight is currently being held in Louisville Metro Corrections.
"It's good to see the community come together and take some responsibility when they see something happen to jump into action and not just sit back and wait," Johnson said. 
Copyright 2019 by WDRB Media. All rights reserved.