LOUISVILLE, Ky. (WDRB) -- Two voting locations in Pleasure Ridge Park were briefly placed on lockdown Tuesday afternoon while police searched for robbery suspects.
According to Alicia Smiley, a spokeswoman for Louisville Metro Police, the incident began just after 2:30 p.m.
Police received a report that someone had been robbed in Sylvania Park. As officers were on their way to the scene, there were additional reports that someone was firing shots from a vehicle in the area.
The vehicle was eventually found abandoned behind Pleasure Ridge Park (PRP) High School. The suspects had fled on foot.
Both PRP High School and the nearby Greenwood Elementary School are polling locations for Kentucky's Primary Election. Both were placed on lockdown as a result of the threat.
Neither school was in regular session at the time.
Smiley says four suspects were eventually apprehended and two weapons were also found. The lockdown was then lifted.
The suspects are currently being questioned. Their identities have not been released. Police say charges are pending.
As a result of the lockdowns, the Jefferson County Board of Elections extended voting hours from 6 p.m. to 6:30 p.m. at both voting locations.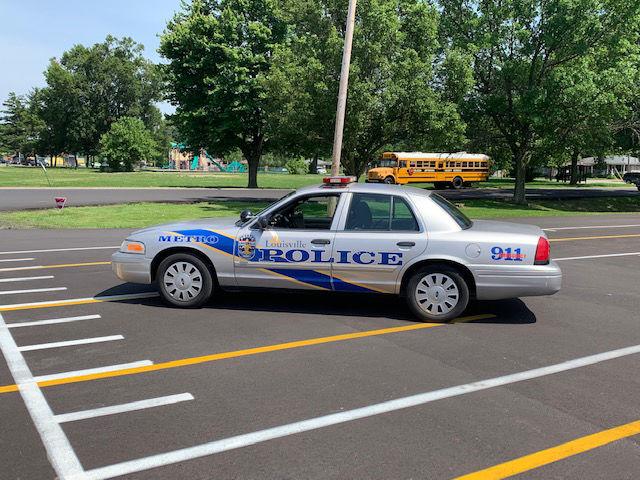 Copyright 2019 WDRB Media. All Rights Reserved.