LOUISVILLE, Ky (WDRB) -- A double shooting Friday morning outside a Louisville convenience store ended with a pregnant woman and a relative rushed to the hospital.
Police said the expecting mother was shot several times and is in critical condition at University Hospital. The male victim's injuries are not life threatening.
The shooting happened around 6 a.m. at the Quick Shop Food Mart off Clara Avenue and Taylor Boulevard not far from Churchill Downs.
"It's my uncle and my brother's wife. He was coming to open the store," Mike Patel explained. "They always told me they feel safe here."
The victim's gunshots-riddled car sat in the parking lot surrounded by crime tape Friday afternoon. There were at least five holes from the rear passenger door to the front of the hood and shot out tires.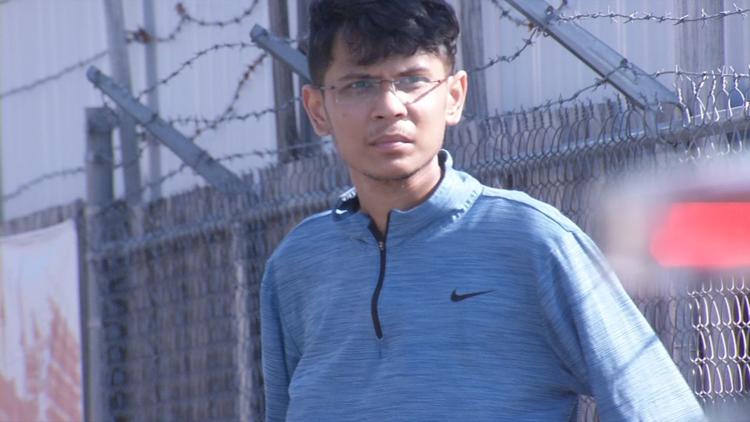 Remarkable, the baby "is safe," and the mother is five months along.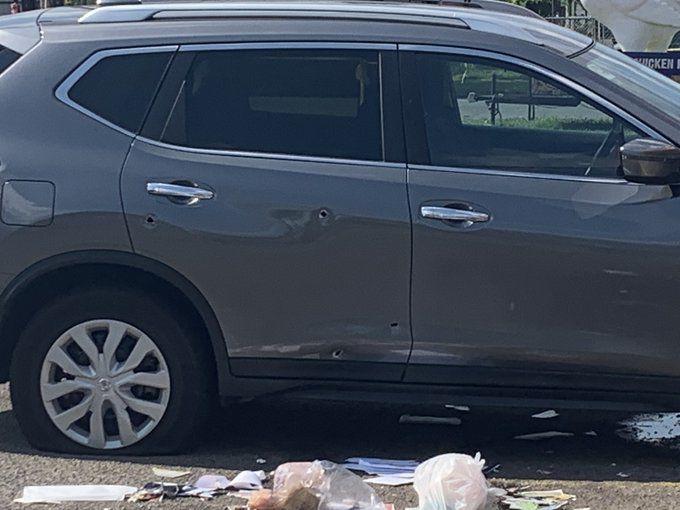 Patel said the family hadn't even opened for the day and believes the shooting was a robbery attempt. Small cards lined the lot at the convenience store marking evidence like shell casings. 
One of the bullets even hit a home across the street and pierced the wall creating a startling alarm for Scott Morgan.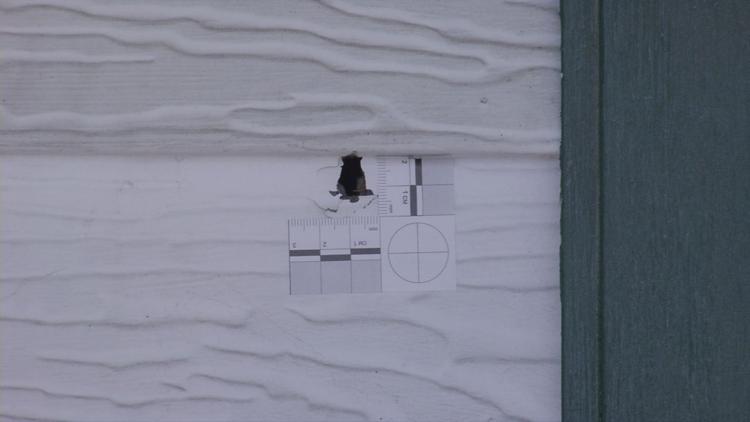 "The bullet was inside on the floor literally three feet from my bed," Morgan said. "It's time to move, It's scary."
Morgan said he came out of the house and notified police who took pictures and collected the bullet. 
Morgan says he knows the Patels and visits the family's store almost every day. 
"They're really great for the community they'd do anything for us, " Morgan said. "I mean if you needed anything you could ask them. You didn't have t try to rob them or whatever happened over there this morning. it's senseless."
LMPD does not have any suspects and asks that anyone with information call the police tip line at 502-574-LMPD (5673). You can remain anonymous. 
Copyright 2019 WDRB Media. All Rights Reserved.