FRANKFORT, Ky. (WDRB) -- Kentucky's new secretary of state is backing a bill that would require most voters to produce a photo ID before they can cast a ballot.
Right now, poll workers often ask for identification at the polls, but it is not required by state law.
Michael Adams, a Republican, said it is time to change that.
"We need a voter ID to open a bank account, to enter the state Capitol, to buy Sudafed," he said. "We should also need a photo ID to vote."
Adams is helping draft Senate Bill 2, sponsored by Republican Sen. Robby Mills of Henderson. Adams could not point to specific examples of people trying to vote illegally in Kentucky, but he said the law is needed to increase confidence in the election process.
"We also have voter rolls that have not been actually maintained for the past decade," he said. "We've got an estimated 300,000 to 400,000 people on our rolls that we know shouldn't be on our voter rolls. It's a perfect storm for election fraud."
But opponents say such laws can suppress voter turnout, especially among minorities, the disabled and those who cannot afford to pay for a photo ID.
"We have to be mindful of any policy, even if well-intended, could have the effect of harming turnout or making folks be disconnected and disenfranchised," said Rep. Charles Booker, D-Louisville. "We have to be mindful of that, because that history is real."
But Adams said that is why the bill would also do away with the usual $30 fee and make it free to obtain a state-issued photo ID.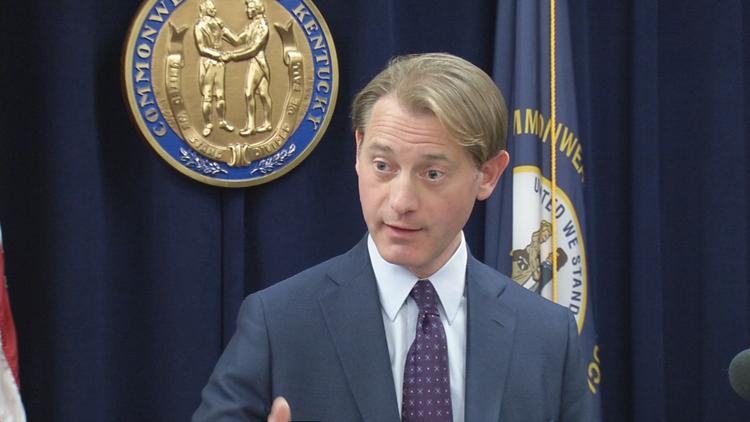 "It would provide funding to make sure the circuit clerks could give these out for free," Adams said. "We're not suppressing anybody."
The bill would also allow people to vote without an ID if they produce an affidavit verifying that a "reasonable impediment" prevented them from getting one.
It is not clear whether Gov. Andy Beshear would sign the bill if it's passed. But he did voice concern.
"I believe that people should not have difficulty in voting, that we ought to expand people's ability to vote," Beshear told reporters.
Adams said this is just the first of first several steps he wants to take to reform the way Kentuckians vote.
"I ran on making it easy to vote and hard to cheat," he said.
If it passes, the bill take would take effect for the November election.
Copyright 2020 WDRB Media. All Rights Reserved.