MILTON, Ky (WDRB) -- A large plot of land in Trimble County is going to stay empty land — for now.
Neighbors won a battle Tuesday to keep a sludge farm out of their backyards.
"Today, it is pure joy," said Jackie Goode, who lives across the street from the property.
For Goode, it's a sense of relief after more than 200 acres will not be a so-called "sludge farm" after all. The grass roots signs opposing the development were removed Tuesday after the last permit from R&R Septic and Excavation Services was withdrawn. The company wanted to make 115 of the 264 acres off Highway 421 a distribution dump area for food by product.
It's something those nearby have been fighting for months.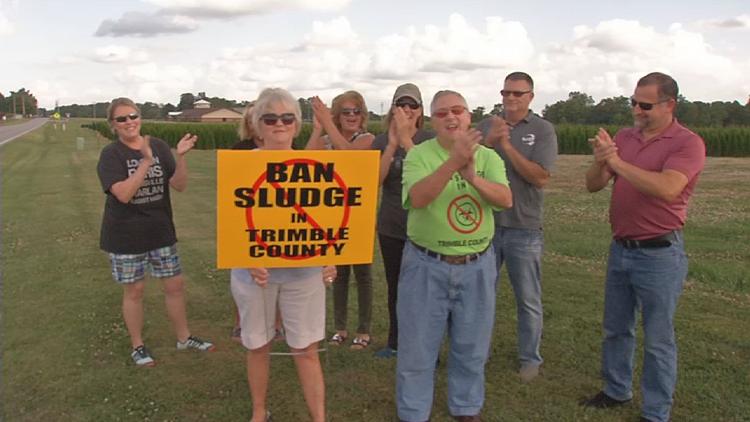 "I just want to do a big 'ole dance and am so thankful for the community that they have pulled together and helped us fight this," said Diane McKinney, who opposed the development.
R&R Septic and Excavation was not available for comment, but the farmer who sold them the land is now going to buy it back.
As for what could eventually come to the property:
"I'm not 100% sure we'll farm it until something else comes along," said Steve Buchanan, who owns the land."
The clerk's office said it has no record of the excavation company applying to purchase any other land in the county.
Even though they passed this most recent hurdle, neighbors said they will fight again if they need to.
"I just can't believe (neighbors) could come together and get this done," Goode said. "They moved mountains."
Trimble County Planning and Zoning will discuss its current policy at its next meeting Aug. 27.
Copyright 2019 WDRB Media. All Rights Reserved.