LOUISVILLE, Ky. (WDRB) -- As pressure for racial equality and police reform mounts, the Metro Council Budget Committee passed an amendment Monday with those goals in mind.
Amending the mayor's budget request in a unanimous, bipartisan vote, the council committee invested tens of millions of dollars in Louisville's disadvantaged neighborhoods. It also reassigned a small fraction of Louisville Metro Police Department funding to be used for programs that focus on homelessness and mental health.
The amendment happens after weeks of protest sparked by recent revelations to the March 13 shooting death of Breonna Taylor during an overnight LMPD raid at her apartment. As state and federal authorities investigate what happened and whether LMPD violated protocol or the law during the raid and shooting, protesters have demanded justice as well as more substantive reforms to ensure equality across Louisville.
Particularly, some have argued that money should be reallocated from LMPD's $190.5 million annual budget to strengthen funding of other services.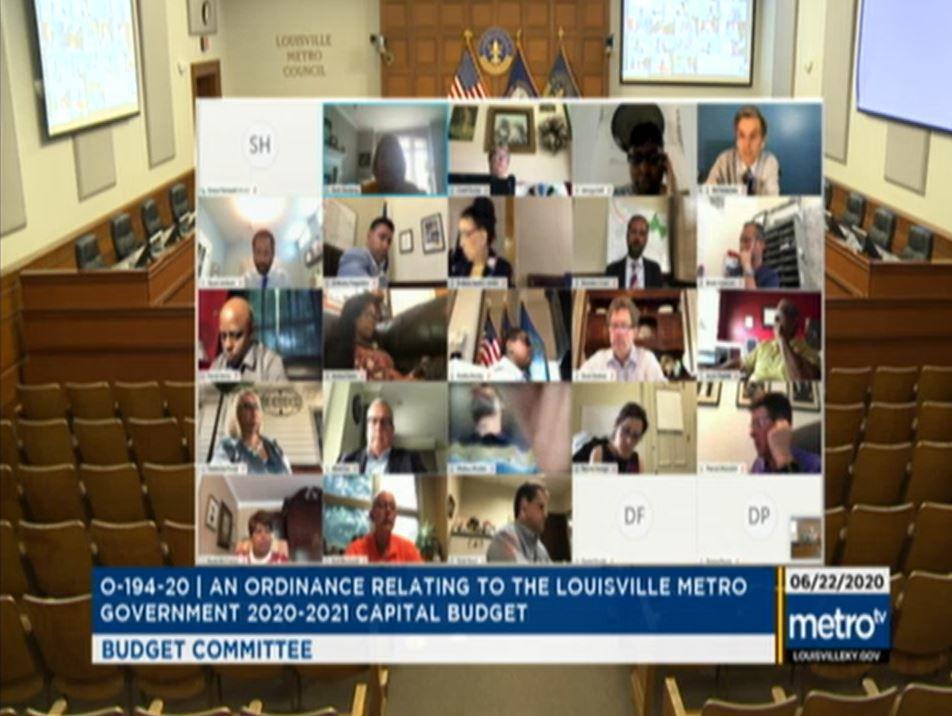 Monday's amendment reassigns $1.2 million in state LMPD funds for exploration and implementation in deflection, which council described as "a practice that moves individuals away from the criminal justice system in a behavioral health guided model, along with co-responder approaches which place behavioral health specialists with police to offer case management connections to treatment, housing and services." According to the plan, a portion of that funding will also be used for better training and to recruit a police force "which more closely looks like and lives in the community."
The amendment encourages Mayor Greg Fischer and LMPD to designate $1.6 million in federal LMPD funds for the same purposes.
However, the amount of funding LMPD will receive was not decreased. Council Republicans and at least one Democrat said they wouldn't have supported the amendment if it had removed any of LMPD's funding.
The budget amendment also prioritizes other initiatives some council members, like Bill Hollander, D-9, feel will promote a more equitable Louisville and accountable LMPD.
It provides $763,500 in funding for a civilian oversight system.
"Depending on the final structure approved by the Metro Council, this funding could support both a civilian board and a civilian Office of Inspector General, which would lead independent investigations of LMPD cases, as well as patterns and practices," Hollander wrote in a summary of the budget amendment. "To ensure independence from LMPD, funding for this system is appropriated to the Criminal Justice Commission."
The amendment also includes more funding for disadvantaged neighborhoods: $5 million in additional funding for the Louisville Affordable Housing Trust, $2.5 million for programs that support home repair and vacant properties, $1 million is allocated for a new Homeowner and Rental Repair Loan Fund to support improvement of residences, $413,400 to put a Metro Public Works crew into neighborhoods and $170,000 to hire two additional Code Enforcement Officers working with Develop Louisville to revitalize disadvantaged neighborhoods.
Additionally, the amendment allocates $3.5 million to help build and support a community grocery.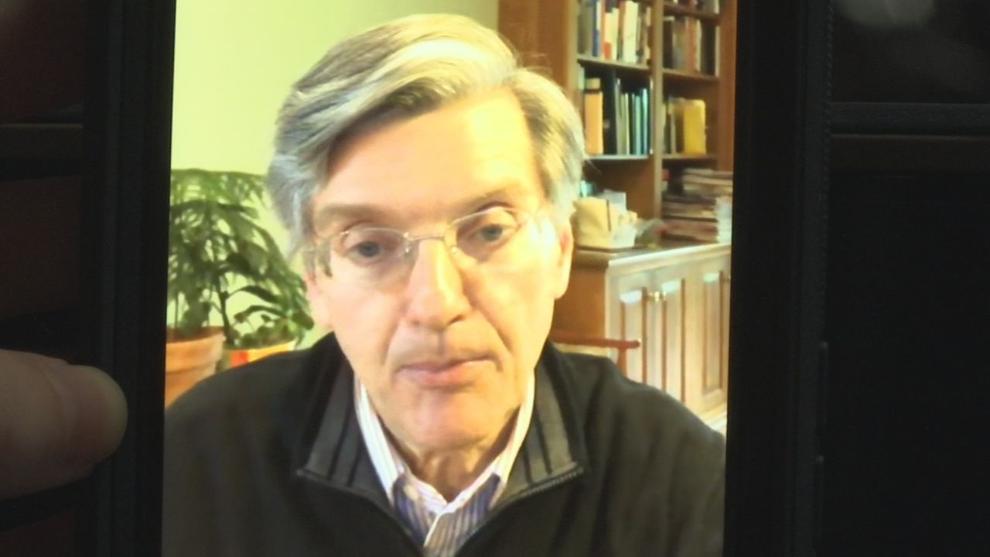 "As grocery stores have closed, far too many Louisvillians live in food deserts," Hollander wrote. "After years of talk, the amended budget takes action."
The amendment also designates millions in federal dollars, allocated to Louisville as part of the CARES Act stimulus, for eviction prevention and small business assistance, with about half of that money reserved for use in "low and moderate income census tracts," which includes west Louisville neighborhoods.
Davon Taylor, a college student who frequently joins protests at Jefferson Square Park, likes those new initiatives but thinks the budget still falls short, since it doesn't decrease LMPD's roughly $190 million in funding.
"You have to think about it like when you go to a restaurant. If you're not satisfied with something, you're not going to pay for that," he said.
Councilmember Brandon Coan, D-8, agrees that council's plan doesn't go far enough. Coan had pushed a plan to decrease 15% of LMPD's funding over a three year period.
"I think the Budget Committee is making a lot of good, important investments and policy directives, yes, but I am disappointed that the conversation around LMPD remains generally politicized rather than open and honest about the path forward," Coan wrote in a statement to WDRB News. "For example, I agree...that our officers need to be paid more. But that doesn't mean we shouldn't change other aspects of the department that aren't working for all members of our community."
Hollander, the chair of the budget committee, reminded critics that he remains open to more reforms in the future but thinks the amendment is a positive start.
"I think the way you change things is you reorient the priorities over a period of time, and I think this is a good first step with the funds that we have available," he said.
Aside from issues of equality and LMPD accountability, the budget amendment also provides $700,000 for a required dry-dock inspection and repair and $500,000 in operating funds for the Belle of Louisville. It also provides $500,000 to outfit the Middletown Library, at a location provided at no cost to Louisville Metro by the City of Middletown.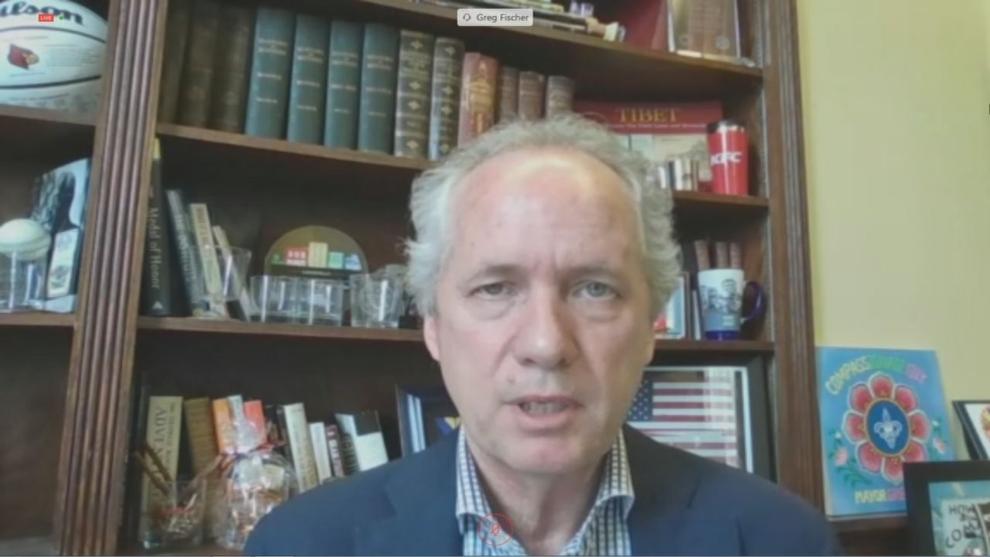 While the mayor's original budget projection looked bleak — due to the economic impact of COVID-19 — the forecast improved earlier this month, as the economy rebounded, which gave council more flexibility to amend what's still described as a "continuation budget" to the current fiscal year's budget, which slashed services city-wide to pay for an increased state pension obligation.
Hollander says the amendments will be funded without dipping into the city's "rainy day" fund.
All of Metro Council will vote on the amended budget Thursday.
Copyright 2020 WDRB Media. All Rights Reserved.