LOUISVILLE, Ky. (WDRB) -- When high school senior Alex Stine gets behind the mic, anything is possible.
"We play everything from classic rock to a few new pop songs," said the radio DJ.
He's the host of the "Random Show," his chance to take to the airwaves with the potential to reach anyone. "Oh it don't bother me at all. I can't see them," said Stine.
He can't see them because they could be anywhere in the world thanks to the power of internet radio, but also because Stine is blind. He broadcasts live from the Kentucky School for the Blind radio station.
Until last year, the radio station could only be heard within about a mile of the school. But a grant from AT&T meant a major upgrade. Now anyone can log on and listen, a chance for students to show what they're capable of.
"It gives people insight on how blind people can do things. Especially when they know the students are actually running the radio station by ourselves," said student Nicole Arnett.
Students learn how to use the equipment, set up to be used by students with no sight. That means braille markers showing where ports and plugs go. They also have screen readers that let the DJ know what's playing.
"It basically reads the text on the screen to you out loud and you can use the keyboard to navigate it," said Arnett.
Students choose the music that's played 24 hours a day on Kentucky School for the Blind Radio. They're learning while they go, which often means troubleshooting when things don't go as planned.
"Everything from doing live shows and not being able to hear a thing we're saying to being way too loud. But we're working on finding that happy balance," said Stine.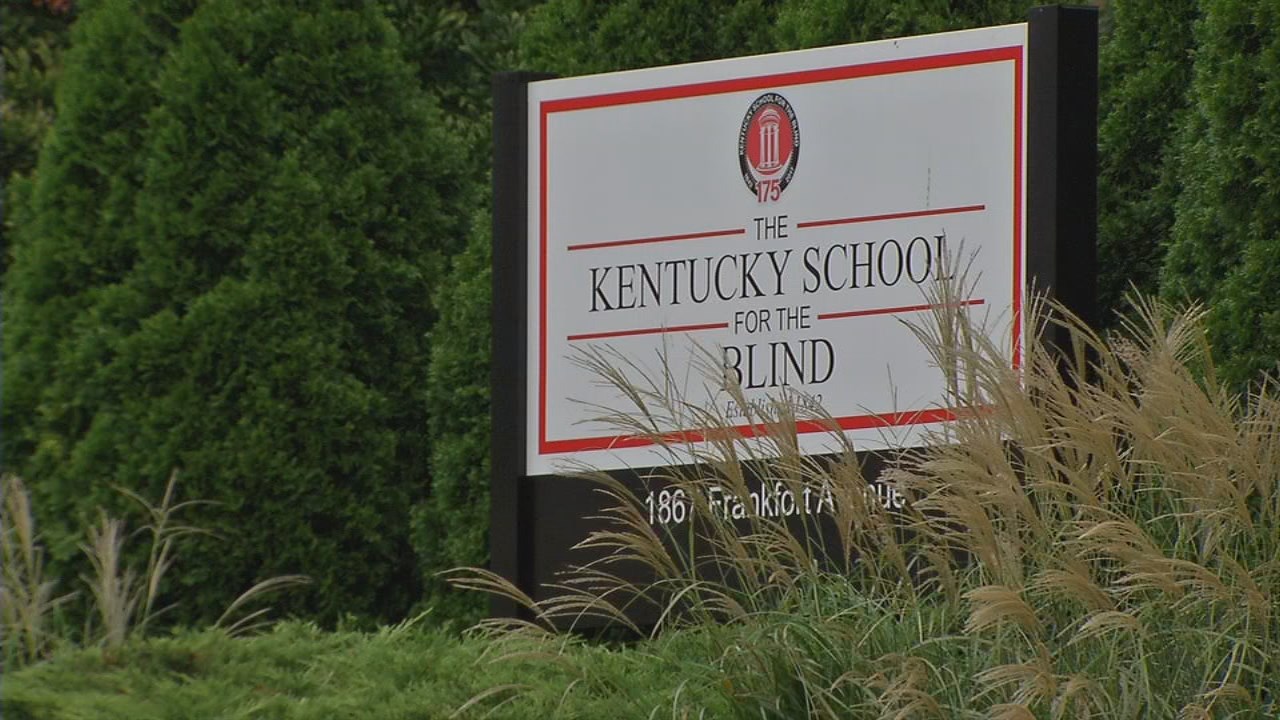 While the class is fun, students are also developing real world skills taught by Roy Limpawuchara. He teaches career and technical education classes. He says after KSB students graduate, they often face significant barriers when trying to find employment.
"A lot of visually impaired people when they leave high school, they move back home and don't have a lot of opportunities for work, so we are trying to find skills for them to be able to make a living and possibly do stuff from home," said Limpawuchara.
For radio students, that means job training that could help with podcasts or YouTube channels later on.
"Setting up server infrastructure to manager of video and audio streaming," said Stine.
This gets their voices out there, giving them a chance to be heard.
"Hopefully we'll be able to change other people's perceptions of what visual impairment entails," said Limpawuchara.
If you want to listen, you can search "Kentucky School for the Blind Radio" on the Tune In app or click here.
Copyright 2018 WDRB News. All rights reserved.