LOUISVILLE, Ky. (WDRB) -- Inspired by places like Nashville and New Orleans, Louisville could be just months away from a brand new attraction that insiders say will bring more visitors and growth to downtown.
That's good news to Jeff Cowan, who joined some friends Friday night at The Hall on Washington Street for drinks and laughs. The choice wasn't a hard one, because he said there aren't too many other options in downtown Louisville.
"You know, you've got 4th Street (Live), and that's great, but you don't have anything else," Cowan said.
But soon, the very block of Washington Street that Cowan and his friends enjoyed Friday night — located in the shadow of KFC Yum! Center — could transform into Louisville's newest attraction.
"I think it would allow locals and tourists to mesh together," he said.
Metro Council will soon consider a plan to turn the portion of Washington Street behind Whiskey Row into an entertainment district called Whiskey Alley.
One of the forces behind the idea is Tim Mulloy, a partner of Whiskey Alley, LLC and the president of Mulloy Commercial Real Estate, which has an office on Washington Street.
"We're not asking for the city to give us that block," he said. "We're just asking for the right to, with proper notice to the city, that we'd be able to shut it down in the evenings on Thursday, Friday and Saturday nights, not that we'd do it every weekend."
Mulloy envisions street concerts, a block zigzagged by string lights hung from building facades, along with outdoor dining and drinking.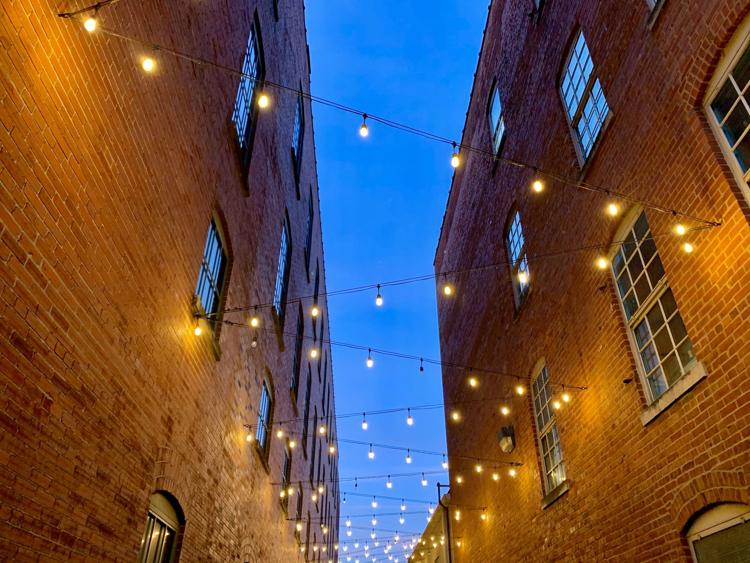 "A customer could take a drink from the Zombie Taco bar at the Moxy Hotel and meet a couple of their friends who are down the street at (Patrick) O'Shea's," Mulloy said.
First, however, the concept will need Metro Council's approval and a license from the Kentucky Department of Alcoholic Beverage Control. If all goes as planned, Mulloy thinks Whiskey Alley could be established by April 2020.
He thinks it could spark future growth downtown and attract both tourists and locals.
"It's going to change the look of this block completely," he said. "It'll look like you're sitting under 1,000 stars out there."
The ordinance to establish Whiskey Alley will be debated by council during a committee meeting on Dec. 3.
Related Stories:
Copyright 2019 WDRB Media. All Rights Reserved.