LOUISVILLE, Ky. (WDRB) -- Catholic Charities of Louisville hosted dozens of its refugees Tuesday for a Thanksgiving lesson and a free turkey day meal.
The centuries-old holiday for Americans is brand new for them.
"Everything here is new to me, like as this Thanksgiving, it's new to me, I don't know anything about it," said Umutoni, a refugee from Africa. "That's why it's life-changing to me."
Zeljana Javocek, the program director for Catholic Charities' ESL program for refugees, said she went through the refugee program herself back in 2000.
"None of us would be able to create new homes and establish our communities without support of others here," she said.
The refugees learned about Thanksgiving's tradition of gratitude, writing what they're grateful for on paper leaves to stick on a paper tree. Their notes were all similar in theme, grateful for a new life in America.
"I'm thankful to God who protected me all the way from Africa to here," Umutoni said. "And the second thing, having new friends ... and also all the people who surround me."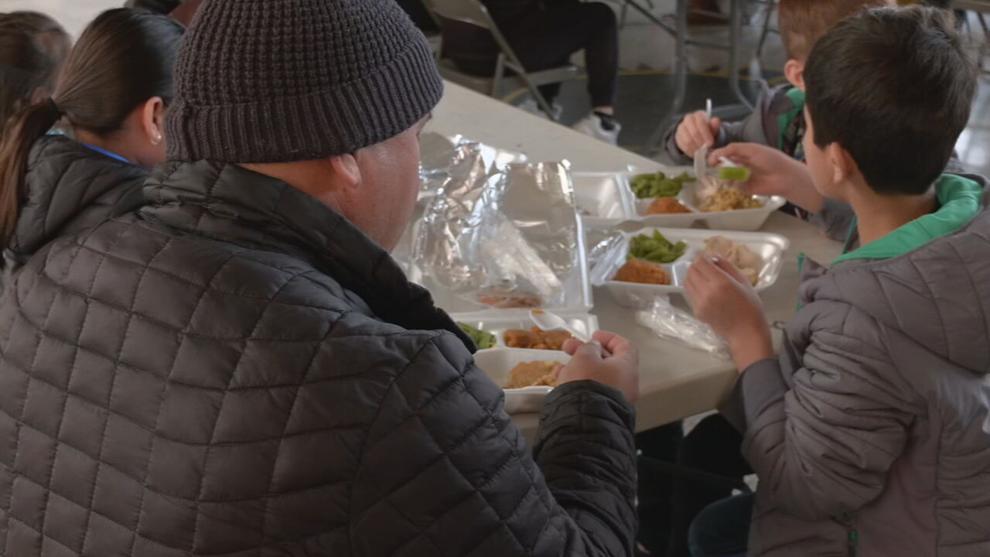 And with a plate of Thanksgiving turkey, courtesy of Common Table, refugees shared how they have similar holiday feasts.
"We have in my country, 'By the name of Eid,'" Mohammad said. "So during the Eid, all the family come together and eating food."
"Food is something that bring us together," Javocek added.
Copyright 2021 WDRB Media. All Rights Reserved.