GEORGETOWN, Ind. (WDRB) -- Thursday night's special meeting of the Georgetown Town Council lasted just two minutes. The meeting was called for one reason: to reinstate a suspended officer.
"We have been given notice by the Indiana State Police that Charlie Morgan has been cleared in this investigation," read councilwoman Kathy Haller. "Given that, I make a motion that we bring him off of paid leave and reinstate his position."
Last month, Sergeant Morgan and Police Chief Dennis Kunkel were both put on administrative leave during a state investigation of "alleged misconduct."
Thursday, Sergeant Charlie Morgan was all smiles as council gave him the green light to come back to work.
"The men and women in there questioned your integrity when they suspended you. Why come back to the Georgetown Police Department?" WDRB News asked Morgan.
"Because I don't work for them. I work for the community, and the community didn't question it — just a select few people in the community did," he said.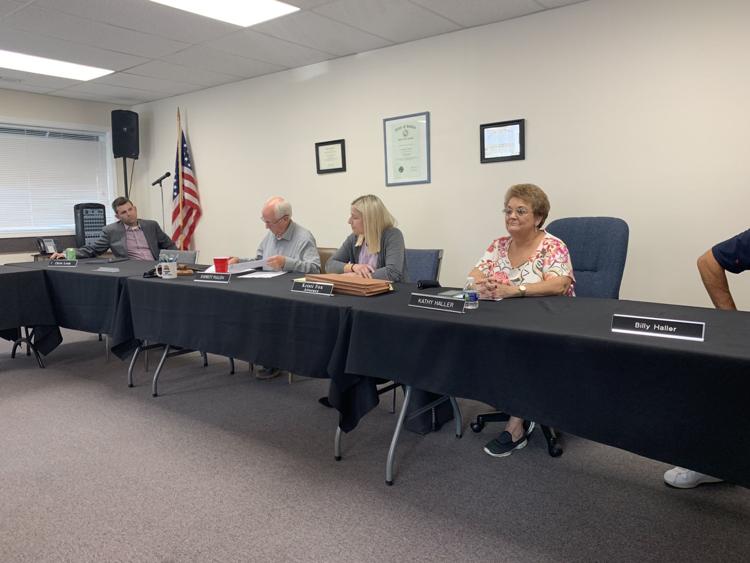 Morgan might be back, but the chief is still suspended, and council members don't know if or when he'll be cleared.
"We have no clue. That's totally out of our hands. We have nothing to do with that," Georgetown Town Council President Everett Pullen said.
The town council is also still tight-lipped about why the two officers were suspended and investigated in the first place. Even Sergeant Morgan said he's still in the dark about what exactly they thought he did wrong.
"I still don't know," the officer said. "I'm just happy to be back, and we'll see where it goes."
Sergeant Morgan's attorney, Dustin White, says his client's rights as a town officer may have been violated because of the silence.
"We don't know what the allegations were," White said. "We would like to know that."
But council is answering one question after months of rumors the town might disband its police department. Pullen said there's no plan to disband the department and said he's committed to Georgetown P.D.
"Yes, they're good people," Pullen said.
Related Stories:
Copyright 2019 WDRB Media. All Rights Reserved.