NEW ALBANY, In (WDRB) – A bridge that connects Floyd and Clark Counties will be getting a new location that could affect thousands of commuters each day.
Tuesday afternoon, county officials and developers met with residents who live near the bridge on Blackiston Mill Road, which connects Clarksville to New Albany.
The meeting was held to inform residents and show them renderings of four proposed locations a new bridge could go.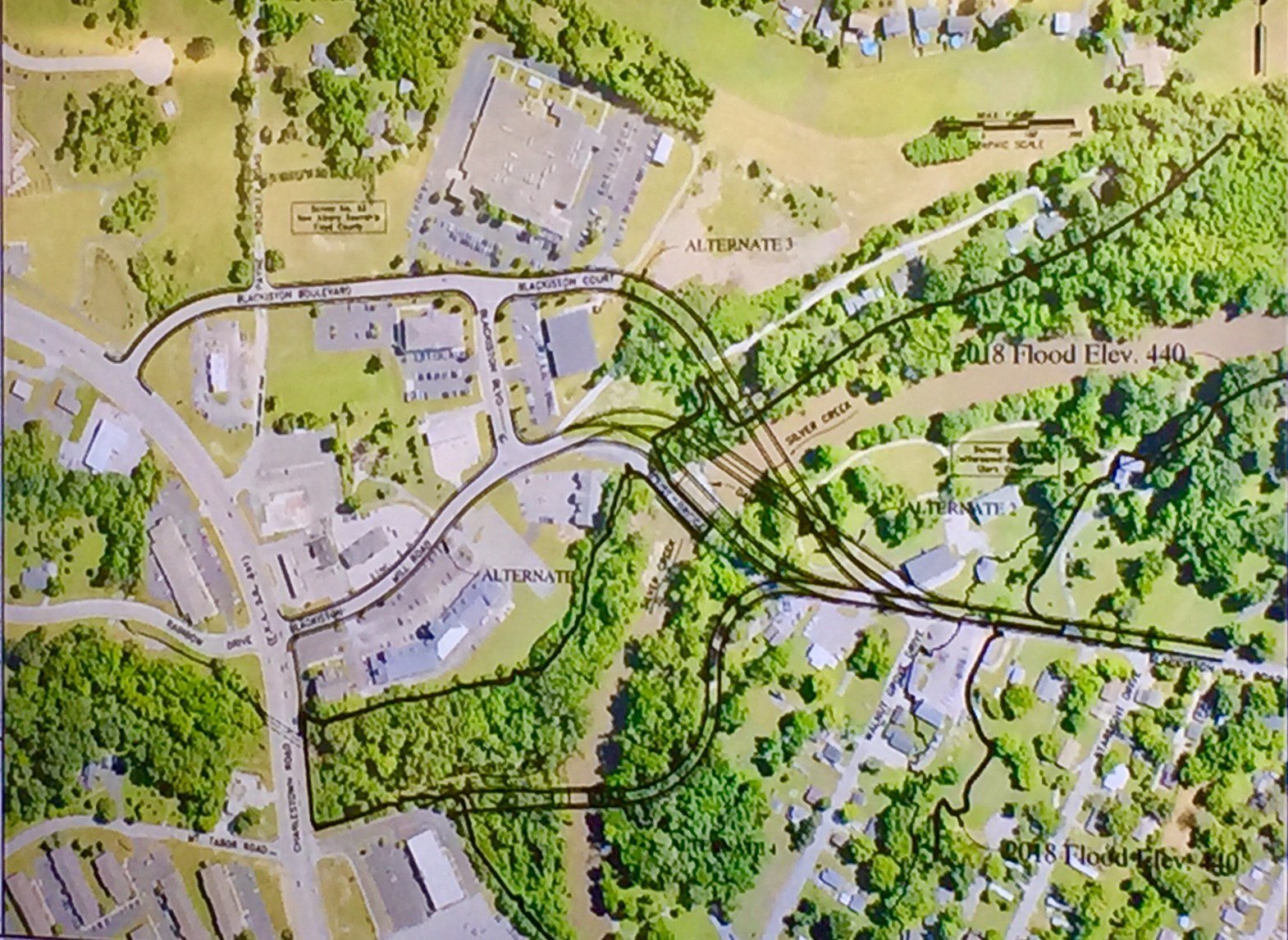 The current bridge is in need of a lot of repair, and a new bridge would have sidewalks, curbs and be built higher up to prevent flooding.
"If you want to go to shopping in the malls you go Blackiston Mill – it's just easier," said Joanne Howard, who has lived in the area for 55 years. "The bridge sometimes it gets a little scary when you have a truck on one side and you're in a car on the other side and people come down the hill rather fast sometime."
More than 15,000 vehicles cross the bridge each day.
One of the renderings shows the new bridge right next to where the current one is, others show it to the north and south of it.
Business owners in the area are concerned a new location would hurt business with less traffic, the reason many of them decided to open at the location initially.
"It would pretty much put us at a dead end so there would not be any thoroughfare or any traffic," said Felecia Koerber, who bought property for her jewelry store near the bridge in 1996.  "If you cut it off no one would be able to get back here or even know we are even back here."
The $5 million project would take two years to complete, and the current bridge would stay open until the new one is finished to minimize any traffic disruption
A final plan will be chosen in August and construction is expected to begin in 2021 or 2022.
Copyright 2018 WDRB Media. All rights reserved.