LOUISVILLE, Ky. (WDRB) -- Several Family Dollar stores in Louisville have applied for a license to sell alcohol, including locations on Portland Avenue, Bank Street and Market Street.
Antigone Pulley, who lives in the Portland neighborhood, said there's no shortage of places to buy alcohol in the area, and she doesn't want to add the Family Dollar next to her house to that list.
"You can buy [alcohol] at Boone's, you've got Circle K, and you've got Speedway down the street ... and I know of probably two liquor stores," Pulley said. "People fight and everything in front of the liquor stores. I just don't think it should be in front of Family Dollar."
Pulley said she has seen crimes committed at the dollar store, including theft, and she thinks adding alcohol to the store will make crime worse.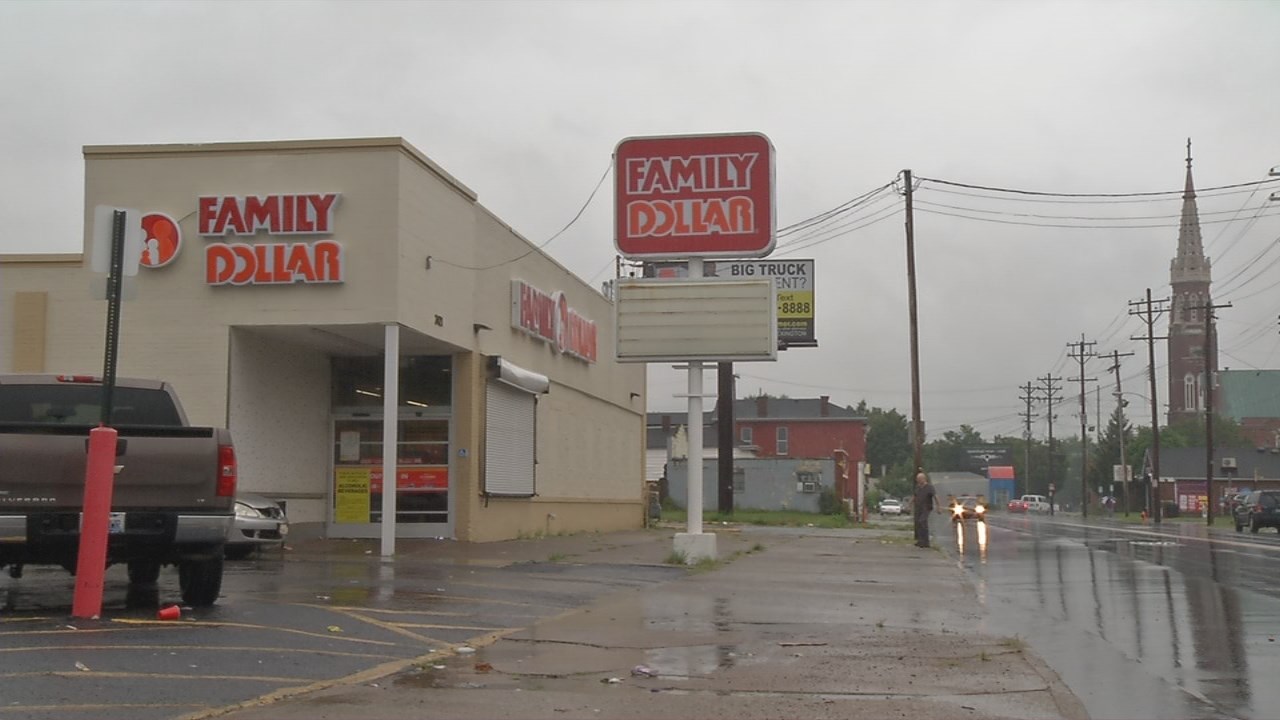 "They're brazen," she said. "They'll walk straight in and straight out (without paying). They'll run right past my house."
Not everyone agrees with Pulley, though, saying the problem with crime lies with drugs and not alcohol.
"The big problem is the heroin and spice," one west Louisville resident said.
The Family Dollar released this statement about its applications with the Department of Alcoholic Beverage Control : 
"We are simply trying to provide our customers with a convenient option to purchase adult beverages while shopping for their everyday needs."
Customers like Pulley aren't buying it. They plan to fight it by writing letters to the ABC at 1003 Twilight Trail in Frankfort.
"I'm considering doing that and getting a few of neighbors to sign with me," Pulley said.
Cheri Bryant Hamilton, the Louisville Metro Councilwoman for District 5, released a statement on the debate Monday afternoon:
"The only thing that saved the two Family Dollar stores in the Shawnee neighborhood from being included in Family Dollar's intention to file this mass application for the retail malt beverage and package licenses is that the residents in those neighborhoods successfully voted those 2 precincts dry in 2007, which includes the Family Dollar at 3901 W. Market is in Precinct N-109 and the store at 3421 W. Market is in Precinct N-105.

If the residents in the Portland neighborhood where the 3 locations in District 5 are located want to keep from continuing to go through this process of having to protest further liquor and retail malt beverage and package applications in the future they should undertake a grass roots campaign to control their neighborhood and vote those areas dry. That decision should come from the recognized organized groups in the neighborhood leadership. This office will stand to assist this effort if it is the will of the affected community."
Related Stories:
Copyright 2018 WDRB Media. All rights reserved.