LOUISVILLE, Ky. (WDRB) -- Tolls are going up July 1 for drivers who use the Lincoln, Kennedy and Lewis & Clark Bridges.
In a release, RiverLink is reminding those who drive between Louisville and southern Indiana that tolls increase 2.5 percent each year. This is the first rate increase since tolls began for the three bridges.
The new toll rate for a passenger vehicle with a prepaid account and transponder is $2.05 per crossing. The current toll rate is $2 per crossing, so drivers pay a nickel more each trip.
Medium vehicles with two-axles, three-axles or four-axles with prepaid accounts and a transponder will now pay $5.13 per crossing. Semis or five-axle vehicles with the same prepaid accounts and transponders will pay $10.25.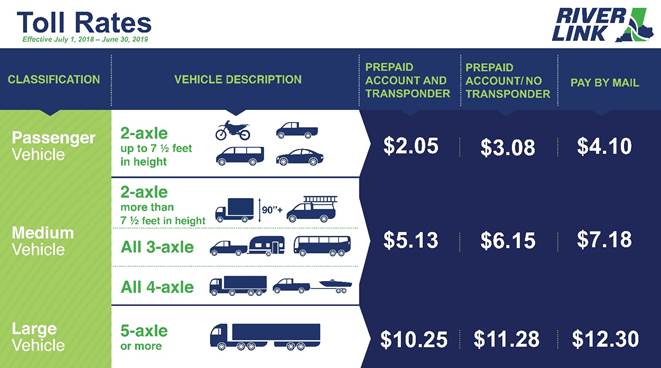 Drivers with prepaid accounts and transponders pay the lowest toll rates. For more information, go to RiverLink.com.
Related content: 
Copyright 2018 WDRB Media. All Rights Reserved.