LOUISVILLE, Ky. (WDRB) -- Scheduled toll increases over three Ohio River bridges took effect Monday.
The bridges include the Lincoln, Kennedy and Lewis and Clark Bridges that connect southern Indiana and Louisville. 
The new rates for drivers are $2.10 per crossing for a single car with a prepaid account and transponder. That rate is 5 cents more than the current rate. It can go up to $12.61, depending on the size of the vehicle.  
"I don't like it. It's more money out of my pocket," said Robert Burress, who crosses the Lewis and Clark Bridge four times each day to take his wife to and from work. "That's going to be another $50 a year."
Riverlink Spokeswoman Mindy Peterson said the tolls are scheduled to increase each year on July 1 by 2.5% or the rate of inflation.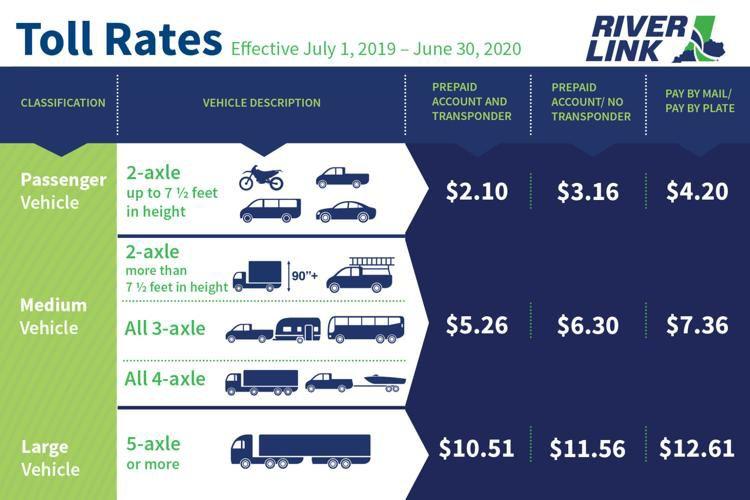 "We have a bi-state tolling body that approved toll rates, toll policy and business rules before the start of tolling, and this was one of the policies that was approved before tolling started," Peterson said. "We do have an annual increase. That's to keep pace with inflation."
Peterson added that it would have to take a change in policy to cap the tolls and stop them from increasing every year. 
Riverlink has collected more than $186 million since the Ohio River Bridges opened. 
Related Stories:
Copyright 2019 WDRB Media. All Rights Reserved.