LOUISVILLE, Ky. (WDRB) -- The COVID-19 pandemic can't keep the rodents from running at Spalding University.
The school announced that its annual "Running of the Rodents" will return as a live-streamed race. The race during finals week coincides with Kentucky Derby season. It features student-trained rats on a specially-designed track. The winner gets a trophy, and the rodent gets a a garland of fruit-flavored cereal.
The race is one of Spalding's oldest traditions. It was held for 47 consecutive years until the pandemic sidelined the festivities last year.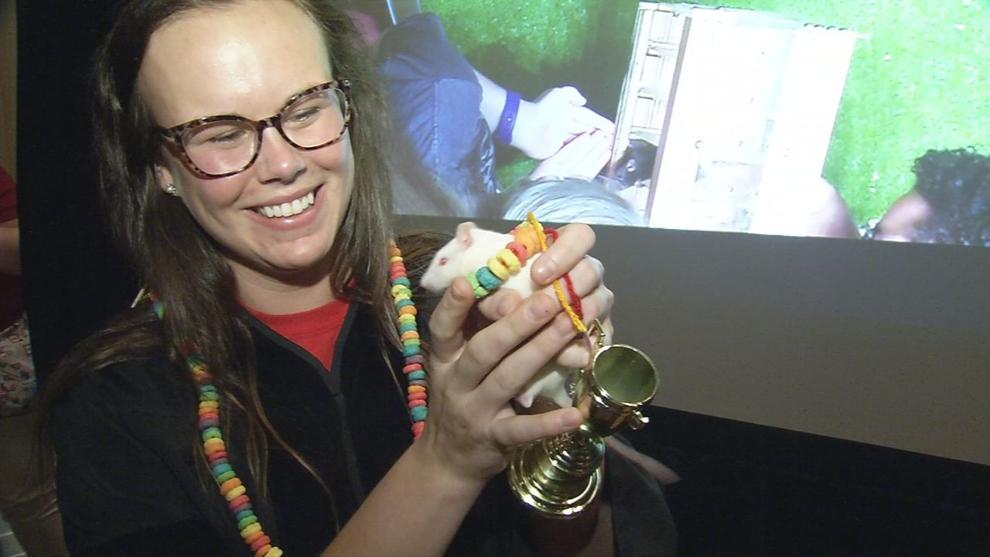 Spalding said the "Running of the Rodents" will be live-streamed Thursday, April 22, from 11:30 a.m. to 12:30 p.m. Details on the socially distant event will be released closer to the date.
Copyright 2021 WDRB Media. All Rights Reserved.