LOUISVILLE, Ky. (WDRB) -- Dancers at Sacred Heart schools hope to keep audiences on their toes with a new spin on the Nutcracker ballet.
This year, the Sacred Heart School for Arts annual production of Tchaikovsky's iconic 1800s tale will include hip-hop, tap and Bollywood styles of dance.
"Only doing ballet, we're excluding a whole different population," said Andrea Diggs, the executive director at the school. 
Diggs stepped into her role in July 2018, challenging staff to build bridges.
"The world is changing, and we want to prepare our students for the world," Diggs said. "The best way to do that is to expose them to different dance styles. Different teaching styles. Surround them with students who look like the world so when they get out in the world, they are better prepared."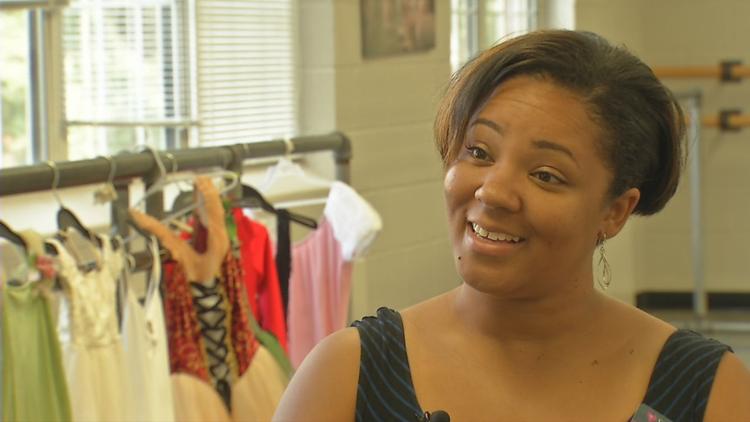 Free auditions will take place this weekend at Sacred Heart. They're open to any and all dancers in the community.
Sacred Heart schools has four campuses off Lexington Road not far from Grinstead Drive in Louisville. Students range from pre-K to 12th grade. The Sacred Heart School for the Arts is where all students receive instructions in subjects like dance, music and drama.
Diggs challenged her new team from the well-known private school to look beyond the student body and use the arts to reach all sides of the city. 
"It's really exciting for me," dance instructor Smitha Paily. "That was one of my dreams: to collaborate the Bollywood dance with the other forms of dance."
Some current Sacred Heart students embrace more competition and the idea of diversifying the production.  
"I think it's awesome, and I think it's a really cool, different look on it," said Emily Hilbrecht, a Sacred Heart Academy senior. "I think the choreographers that are doing the show have really thought outside the box."
While auditions take place Saturday, the show is scheduled to run Dec. 13-15 and 20-21.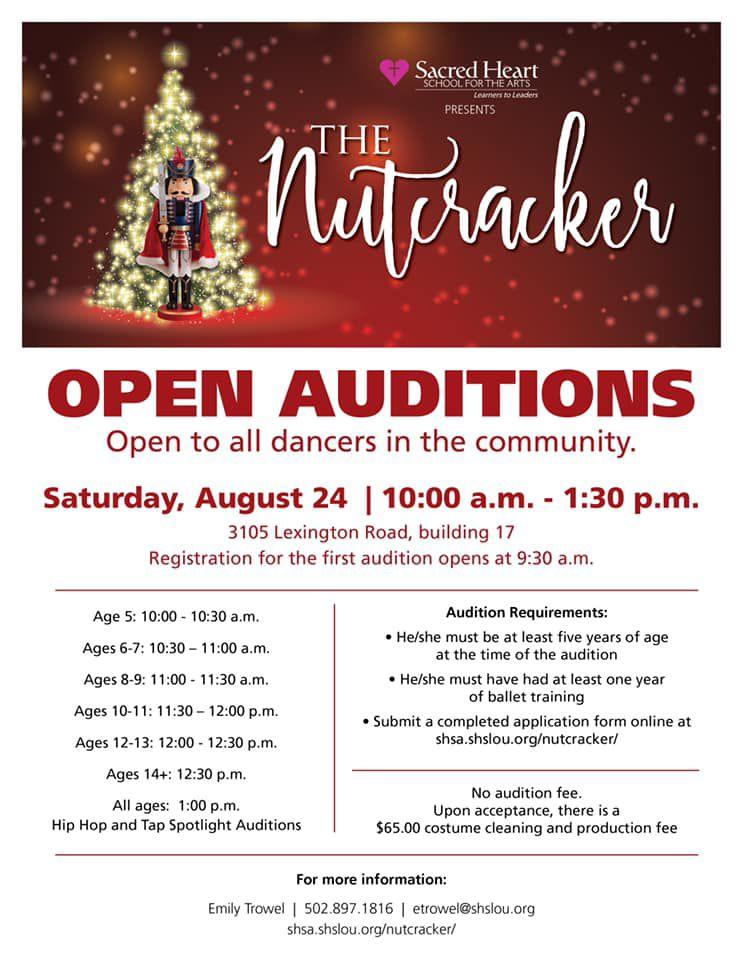 "Every moment that I watch someone dance — like, the music — I can just feel it in me," said Angelica Kirby, a senior at Sacred Heart Academy. "I love hip-hop, and I love ballet, and it gives me the opportunity to do a whole lot of different things."
Sacred Heart gave $1 million in financial aide last school year, with some of it for after-school classes in drama, art, music and dance classes open to the entire community.
School leaders say these scholarships are often a "secret" to many in Louisville. 
"It's another one of those unknown things about the school where we are trying to spread the word," said Emily Gorman Trowel, dance department chairperson of Sacred Heart School for the Arts.
It's a new spin on an old tale providing the gift of an opportunity.
"We never know where in our community the next Misty Copeland might be," Diggs said. 
Copyright 2019 WDRB Media. All Rights Reserved.