LOUISVILLE, Ky. (WDRB) -- It sounds too good to be true, and it is: Scammers are now using a popular business networking site to get your money.
It starts with a message from a familiar name and face on LinkedIn. And once your guard is down, there is an offer involving easy money.
"I said, 'Well, it sounds too good to be true,'" said Rick Smith, a Louisville businessman.
Last week, Smith received an offer and had doubts from the beginning.
"He said, 'All you have to do is shop, and then you get paid to fill out a survey and basically rate the store,'" Smith recalled.
It was an offer to be a mystery shopper. Although there were red flags, there was one reason Smith thought it might be legit.
"He told me that he had just found out about this new way to make money," Smith said.
The message came from a friend on LinkedIn, so that prompted Smith to asked for more information. A few days later, the information was delivered to Smith's P.O. Box.
"It was a letter with a survey and a check for $2,900," he said.
The letter instructed Smith to deposit the check, purchase two $1,300 gift cards from the Apple Store, complete a survey and keep the $300 for himself. 
"I was born at night but not last night," he said. "So I contacted WDRB."
Smith also phoned a friend.
"The person said, 'Hey, that wasn't even me that you were talking to on LinkedIn. It was someone who basically hacked my account, pretending to be me, sending out these links to these phony jobs,'" Smith said.
The scammers even sent several follow-up text messages.
The company didn't answer requests for comment.
"It very much has a degree of sophistication to it," said Bruce Gadansky, chief operating officer of the Better Business Bureau.
Gadansky said using a hi-jacked LinkedIn account made the scam look legitimate.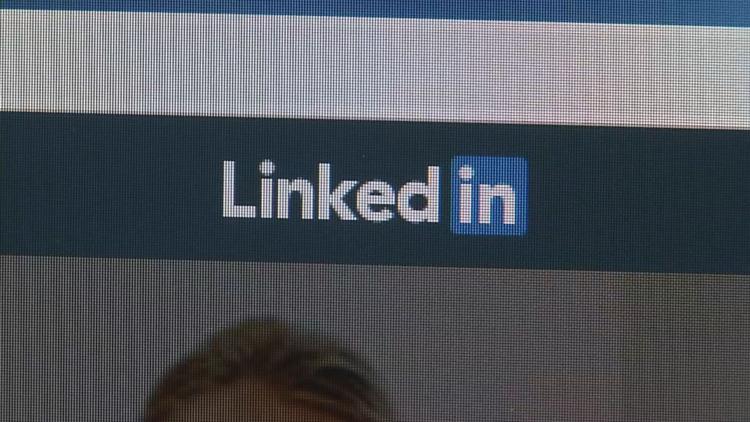 "That adds a security to them that, 'Oh, well, if my cousin Charlie is in on it, it must be OK,'" Gadansky said.
Smith is a former news reporter and manager, so instead of depositing the check, he continued asking questions. But despite Smith's reluctance to move forward, the scammers refused to break character.
"Still, to this day, they're texting me wanting to know if I got my assignment," Smith said.
Smith has also sent a copy of the check to LMPD's fraud unit.
If you receive an offer that sounds too good to be true or have questions, just click here or here.
Copyright 2019 WDRB Media. All Rights Reserved.