LOUISVILLE, Ky. (WDRB) -- Scheduled toll increases will soon go into effect for three bridges that connect Louisville and southern Indiana.
RiverLink is reminding drivers that the 2.5 percent increase goes into effect July 1. The new rate for a passenger car crossing the Kennedy, Lincoln or Lewis and Clark Bridges will be $2.10 per crossing for vehicles that have a prepaid account and transponder. That rate is five-cents more than the current rate.
Tolls are based on the size of the vehicle. With the increase, 18-wheelers or semis could pay as much as $12.61 per crossing, if the driver doesn't have a transponder.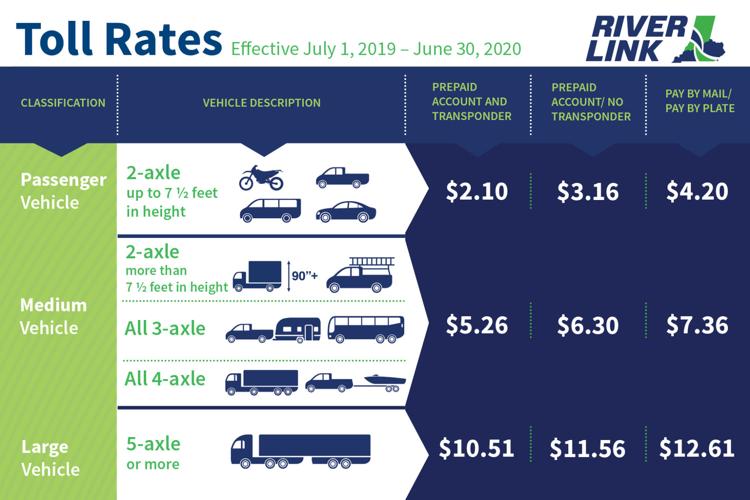 The toll increase was planned, when the bridges were approved. Each year, toll rates increase 2.5 percent, unless the rate of inflation is higher.
RiverLink is the all-electronic tolling system for the Ohio River bridges, which requires no stopping or slowing of vehicles. Tolls are calculated by reading transponders for vehicles that have them and having cameras snap pictures of license plates for vehicles that don't have transponders. The transponders allow drivers to keep an account and balance to prepay tolls. Those drivers get the lowest rates.
Copyright 2019 WDRB Media. All Rights Reserved.