LOUISVILLE, Ky. (WDRB) -- In 50 years, a lot has changed at the corner of Smyrna Parkway and Outer Loop.
Two lanes became four. Kids became parents. The one constant in all those years was a smiling face, holding a stop sign and wearing a reflective vest.
Naomi Thomas is celebrating five decades of faithful service in keeping kids safe on the way to class.
"I've wiped tears, tied shoes, given out lunch money," Thomas said.
The crossing guard had tears in her eyes as her friends, co-workers and boss all got together Wednesday to show her the gratitude she deserves.
"Miss Thomas has graced this community with 50 years of service," LMPD Chief Steve Conrad shared with a crowd during the celebration.
There were hugs, a proclamation from her hometown and stories from the streets and about her life.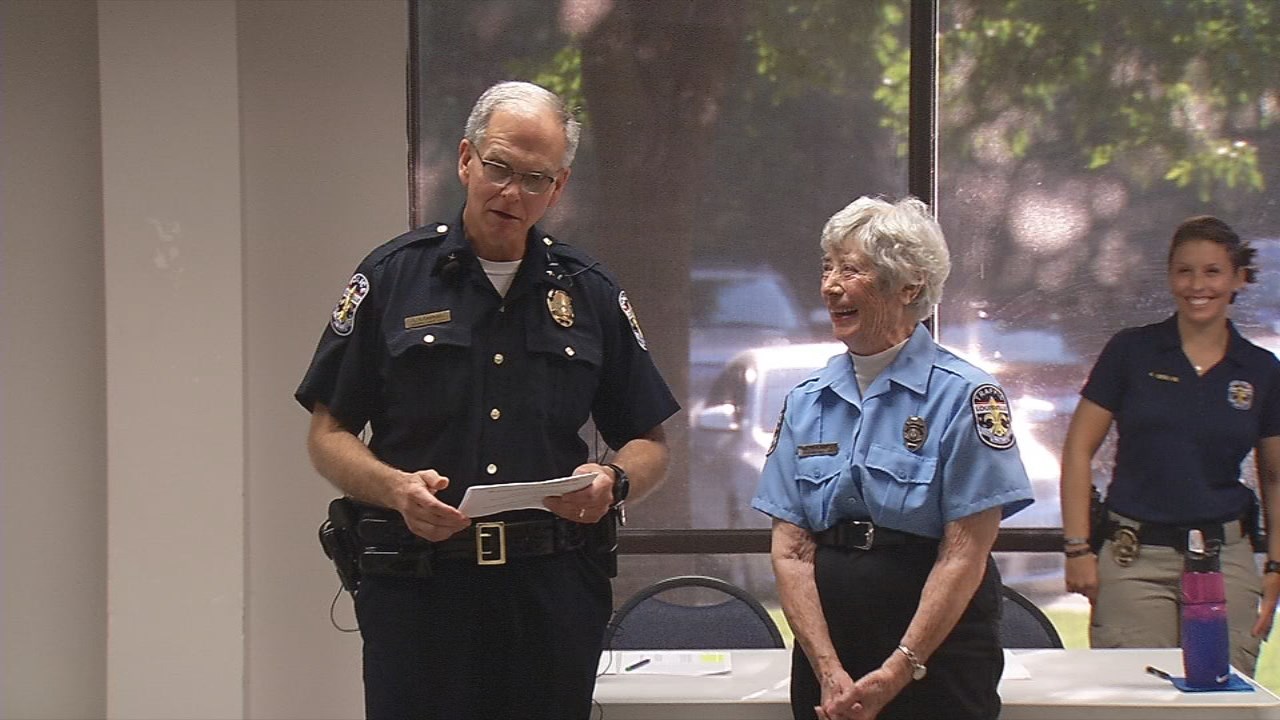 "Some are good stories, and some are bad stories," Thomas said.
She lost her husband just one day after their 50th anniversary. Thomas was also hit by a truck in the 1980s. Her right hand, thigh and hip were all injured, but she returned to her crosswalk just three days later.
"You are one tough character," Conrad said to Thomas. "Even I would've taken a week off."
Thomas is the example for each of the kids she serves, and at 88 years young, she's not done yet.
"That's what keeps me going," she said.
Her watchful, kind eye will remain at Smyrna Parkway and Outer Loop, right where it belongs.
When Thomas isn't at her intersection, she likes to crochet and drive around town in her red Mustang. 
[IMAGES: School crossing guard Naomi Thomas honored for 50 years on the job]
Copyright 2018 WDRB News. All Rights Reserved