SCOTTSBURG, Ind. (WDRB) -- More than 50 sex offenders are currently living in Scott County, Indiana.
And every time one moves into the county, Scott County Sheriff Jerry Goodin wants the community to know about it. He shares the information on social media and on the department's website, but he wants parents and even their children to know about another tool available to them: a map of sex offenders in the county.
"We think it's vital for parents and guardians to know sex offenders that live in their neighborhood or locations that they may be taking their children to trick-or-treat in," Goodin said.
Not only does the map have names and addresses, but it also includes a picture with a description and what that person's been charged with.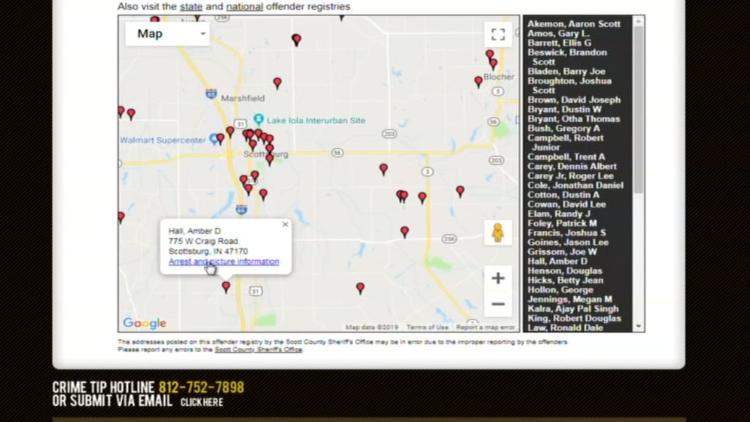 "We're not here to try and pick on anybody," Goodin said. "We're not trying to make anybody look bad. What we're here to do is try and keep our kids safe, keep our people safe, keep our citizens safe. That's what we're here for."
Goodin wants this information out to the public as kids will soon be trick-or-treating.
"What we tell parents is this: Even a child can get on this website," he said. "If you're letting your kid go trick-or-treating by themselves, if they're old enough, they've got a cellphone. They can get on the cellphone, get on our website, they can see where they do not need to go to."
Scott County currently has 53 sex offenders living there. He said no child should be trick-or-treating at their homes.
"It's our responsibility to keep the public informed," Goodin said. "We have that responsibility to make sure our children are safe."
To view the sex offender map in Scott County click here.
Copyright 2019 WDRB News. All rights reserved.