LOUISVILLE, Ky. (WDRB) -- Sean Small, the 18-year-old Scottsburg High School student who was charged with intimidation after posting a video on Facebook, has been expelled.
Small admitted to shooting video recorded in a smart phone app called "Walking Dead: Our World," an augmented reality game in which a player can use various weapons to slaughter "zombies" digitally inserted into his or her environment. Small says he shot video in which he blasted away several zombies who were seen walking through the corridors of his school, and posted that video to social media last month.
When a concerned student saw the video, she alerted school officials and Small was removed from class and arrested, charged with intimidation.
During an Aug. 30 meeting, evidence against Small was presented by school officials, as well as Small and his parents, who were arguing against the expulsion.
According to a summary of the evidence presented at that meeting, Principal Ric Manns argued that Small had accumulated six demerits for violations of school policy, including threatening a student, verbal or physical harassment, intimidation and bullying. Manns went on to argue that the video Small admittedly posted online depicted "violent acts" within the school.
"Due to the intimidating nature of the posted video and Sean's admission to recording and posting the video, Sean was suspended from school and recommendation for expulsion was filled by the Principal," the report states.
But Small and his parents countered by arguing that Small did not have a history of violence and that the images were all part of a video game.
"Sean did not intend to intimidate or threaten others by posting the video," Sean and his parents argued, according to the summary. "Since the actual characters being killed in the video were computer generated images, there was not threat to any person."
The Small family also accused a school resource officer of having "an unknown bias" against Small.
In the end, the expulsion examiner ruled that Small would be expelled until the end of the 2018-2019 school year.
The summary appears below:
Kris Small, Sean Small's father, said he's not only worried about his son's future in the National Guard, his educational career is in jeopardy.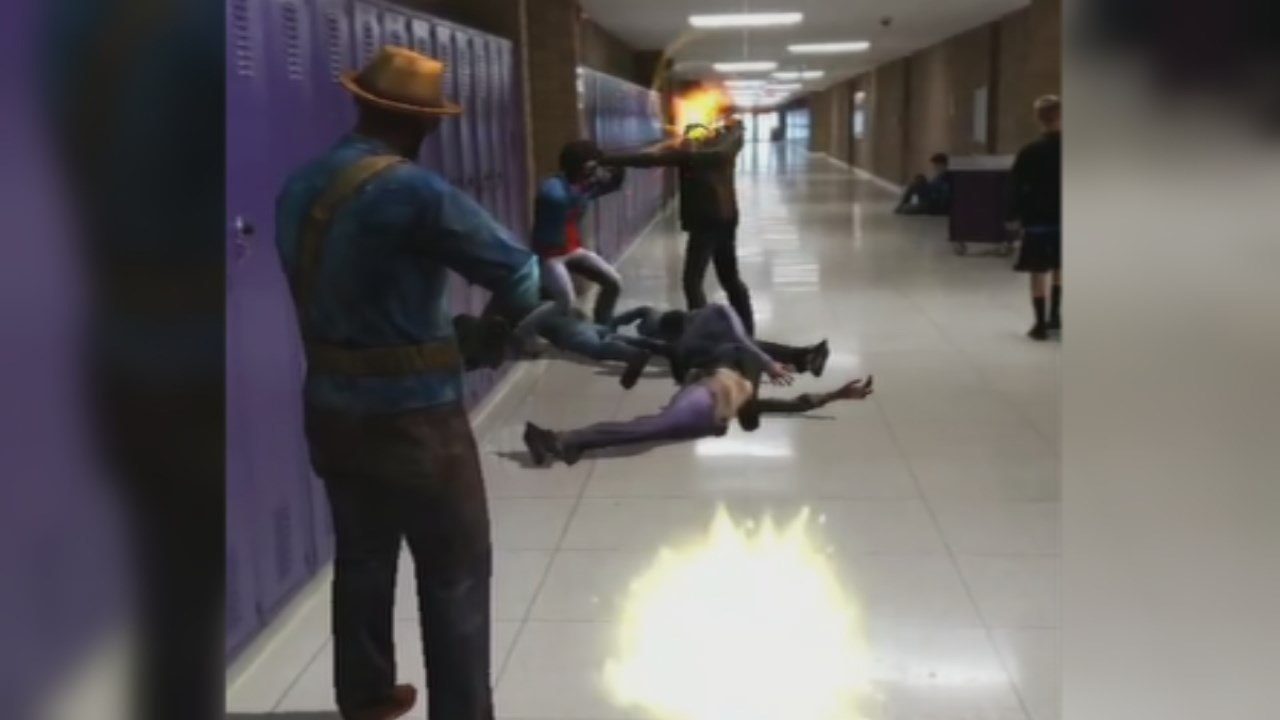 Related Stories:
Copyright 2018 WDRB Media. All Rights Reserved.