SCOTTSBURG, Ind. (WDRB) -- On windows downtown and in yards on the outskirts, signs of a long, hard-fought mayoral election lingered in Scottsburg.
It pitted former City Councilman Terry Amick, a Democrat, against incumbent Republican Mayor Bill Graham.
The fight over the office Graham has occupied since 1988 ended in an upset.
Amick claimed victory election night.
"I tell you what: It's been a long, hard, arduous journey," Amick said during the election night celebration.
The aftershocks still rocked City Hall hours later.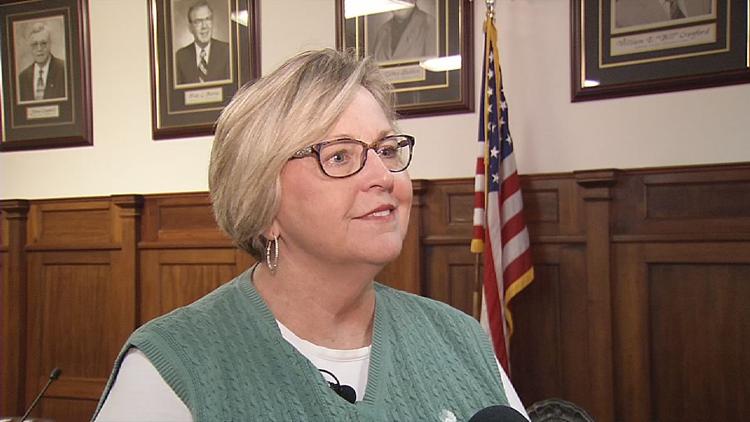 Scottsburg Clerk Treasurer Jan Hardy had some kind words for the outgoing mayor.
"I'm sad for him, just because of the changes in his life," she said.
Hardy is a Democrat, unlike the outgoing mayor. Her words indicate that cutthroat partisan politics don't have much of a place in Scottsburg. Graham's actions on Tuesday night did, too.
Graham showed up to Amick's victory party shortly after conceding and praised his successor-elect.
"He's a good person, and he'll make a good mayor," Graham said. "I just wish the best for all of you."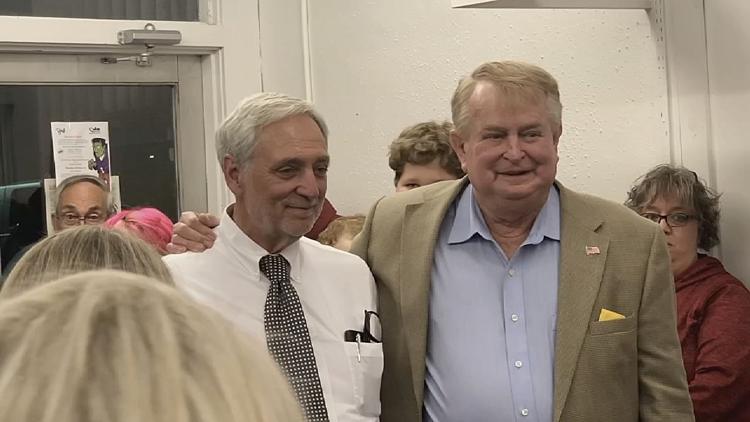 Amick has identified three priorities for his tenure.
"One of the things that I will do, that I have to do, that I promised the people is, I will lower our utility rates," Amick said.
He also promised to move city meetings to a time everyone can attend and post video of those meetings online.
"We want people to know what's going on in the community and to be involved in what's going on in the community," Amick said.
Being "fiscally solid" is his third goal. Amick said he plans to spend responsibly and save for the future.
Amick officially will become mayor on Jan. 1.
Graham did not return calls for comment.
Copyright 2019 WDRB Media. All Rights Reserved.