LOUISVILLE, Ky. (WDRB) -- The Girl Scouts of Kentuckiana held an official ribbon-cutting Friday afternoon at the newly opened Girl Scout Cookie Warehouse.
The warehouse is located at 3410 Robards Court, east of the interchange between I-264 and Poplar Level Road.
Representatives of the Louisville Metro Police Department and the Louisville Fire Department were on-hand for the ribbon-cutting as part of the Uniform to Uniform initiative that enables Scouts to interact with first responders.
With the warehouse open, troops started picking up their cookie boxes Friday afternoon. That means anyone who ordered Girl Scout cookies will soon be getting their Thin Mints and Samoas.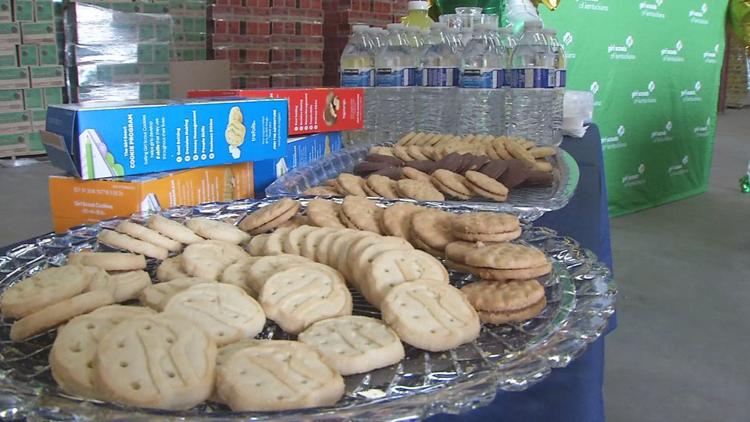 "The cookie program is the largest girl-led entrepreneur program in the world," said Jackie Ford, CEO of Girl Scouts of Kentuckiana. "They learn decision-making, money-making, people skills and business ethics all through the Girl Scouts cookie program."
Copyright 2018 by WDRB Media. All rights reserved.