LOUISVILLE, Ky. (WDRB) -- Kentucky's U.S. Senators don't want families separated at the U.S.-Mexico border.
Lawmakers on Capitol Hill are trying to figure out what they can do to keep families together. President Donald Trump met privately with House Republicans Tuesday night to discuss immigration.
Senator Rand Paul said in a statement that "I strongly support enforcing our immigration laws, securing our border, and protecting our country. At the same time, I oppose the government separating families."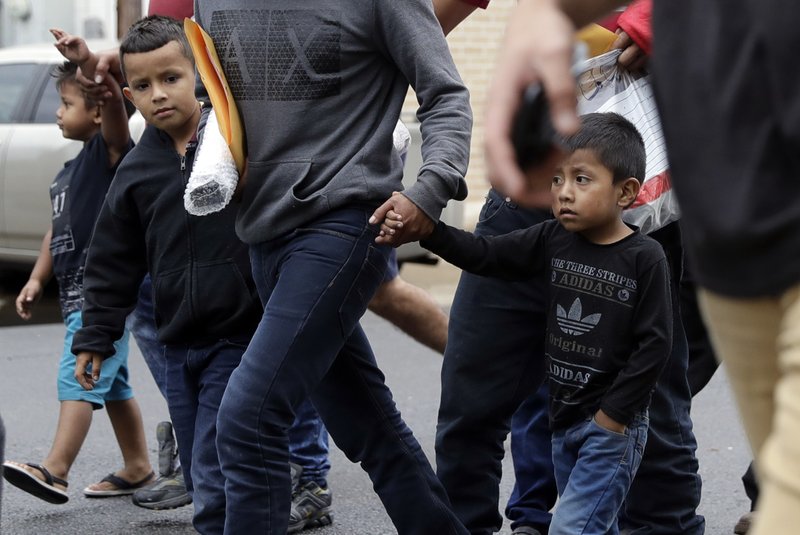 Senate Majority Leader Mitch McConnell wants to find a compromise. "I support and all of the members of Republican conference support a plan that keeps families together while their immigration status is determined. We had a very robust discussion at lunch about the need to fix the problem."
Senate Republican leaders said Tuesday they're rushing to try to pass a bill that would end family separations at the border, saying the solution is a middle-ground option that would keep parents out of jail but instead put them into family facilities where they can be held with their children.
McConnell said his troops are unified in support of that option, and Sen. John Cornyn, Texas Republican, said he's working to write final legislation that would achieve that.
"The president says we need to act, the Democrats say we need to act, and we say we need to act. When that happens, we act," Mr. McConnell said.
He said he's willing to carve out floor time for a "narrow" fix on separations, but won't let it get bogged down in a broader immigration bill.
Getting a bill through the Senate will require cooperation from Democrats, and that could prove elusive.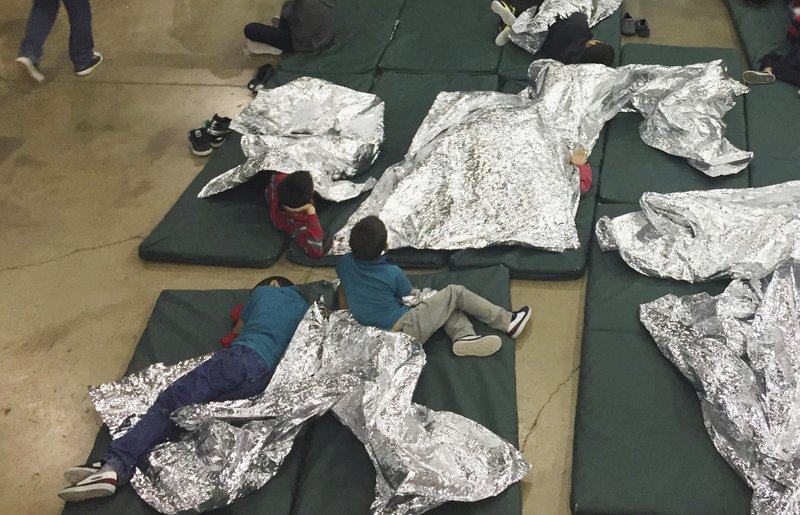 Both sides agree it's a bad look for the government to jail parents, which means taking their kids away from them
The policies left to President Trump by past administrations had what amounted to a family loophole. If adults jumped the border with children in tow, they got lenient treatment, and were quickly processed and released into the U.S., where they usually never showed up for their hearings.
Mr. Trump's zero-tolerance policy of pursuing criminal charges was meant to change that loophole.
But that meant jailing parents for at least a few days, which in turn meant their children were sent to Health Department-run dorms.
The congressional GOP answer is to expand family detention centers in the immigration system. Parents wouldn't have to be jailed, and could be kept together with their children, but would still be in some sort of custody so they could be brought to court.
Democrats, though, signaled they're unlikely to help.
Senate Minority Leader Charles E. Schumer said Republicans are "squirming" from the pressure, and said Democrats aren't eager to work on legislation, saying they want Mr. Trump to cancel his zero-tolerance policy outright.
Copyright 2018 WDRB Media. All Rights Reserved. The Associated Press contributed to this story.