LOUISVILLE, Ky. (WDRB) -- More than 600,000 people are expected to jam the Kentucky Exposition Center when the Kentucky State Fair begins in three weeks.
But this year, parking could be even more challenging than usual.
The issue revolves around a 2018 lawsuit filed by Kentucky Kingdom which accused the State Fair Board of breaking a parking agreement. The recent settlement of that suit now means more parking for the amusement park and a scramble to change parking patterns and event locations for the state fair.
For example, the Kentucky Commodity Breakfast, the fair's kick-off event, may be moved. Its traditional spot is in a parking area that is now controlled by Kentucky Kingdom.
"There will be some changes," said David Beck, president and CEO of Kentucky Venues. "Obviously, there's going to be some changes."
The fair board is looking to find and build new space to put vehicles as it continues to negotiate the details of the settlement with Kentucky Kingdom.
"Even though there's a signed agreement, we're still looking through some modifications, how we can implement the agreement," Beck said.
The fair board does have available space where the now-demolished Old Cardinal Stadium used to be. Also, the state is negotiating to buy a vacant home, which is currently surrounded by property already owned by the fair board, to complete a new parking lot.
"We can still use around the property, especially since nobody's living there anymore," board chairman Dr. Mark Lynn said.
If nothing else, there will be changes this year to how fair-goers get in, get out and park their vehicles.
"Every year, we have a different parking situation, so we're looking forward to working with Kentucky Kingdom to make sure that it's a great experience for our fair-goers," Kentucky Agriculture Commissioner Ryan Quarles said.
Officials said the parking situation is still very much in flux. The number of available spaces will depend on the event. Even the weather could affect whether unpaved areas of the Expo Center can be used.
"We're going to have to learn to deal with all the events that happen and, as events grow, that's a great problem," Lynn said.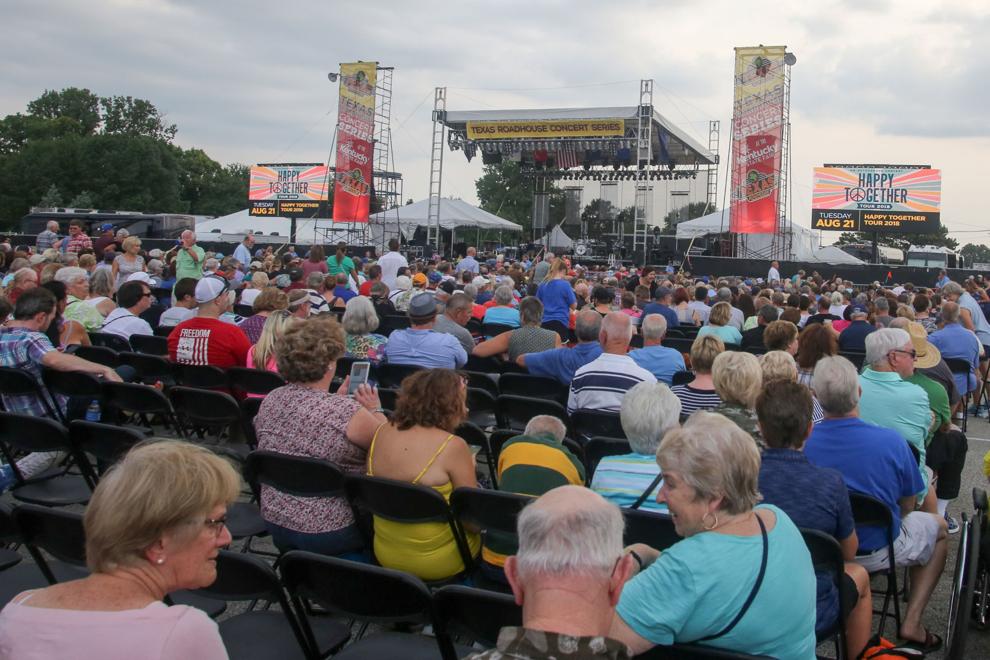 But officials believe when the dust settles there may be even more parking for Expo Center events than before. There are already plans to add more handicap parking for this year's fair.
"Parking is always an issue, and traffic patterns always an issue," Beck said. "We just want to get it right."
State fair organizers said they plan to hold a news conference with the Louisville Metro Police Department before the event to detail this year's changes in traffic flow and parking.
Copyright 2019 WDRB Media. All Rights Reserved.